2019 Q1 Alumni Jobs Report
One quarter of 2019 is already behind us. As spring returns and Coloradans turn their thoughts to outdoor activities, let's take a look at our hiring numbers for the first part of the year.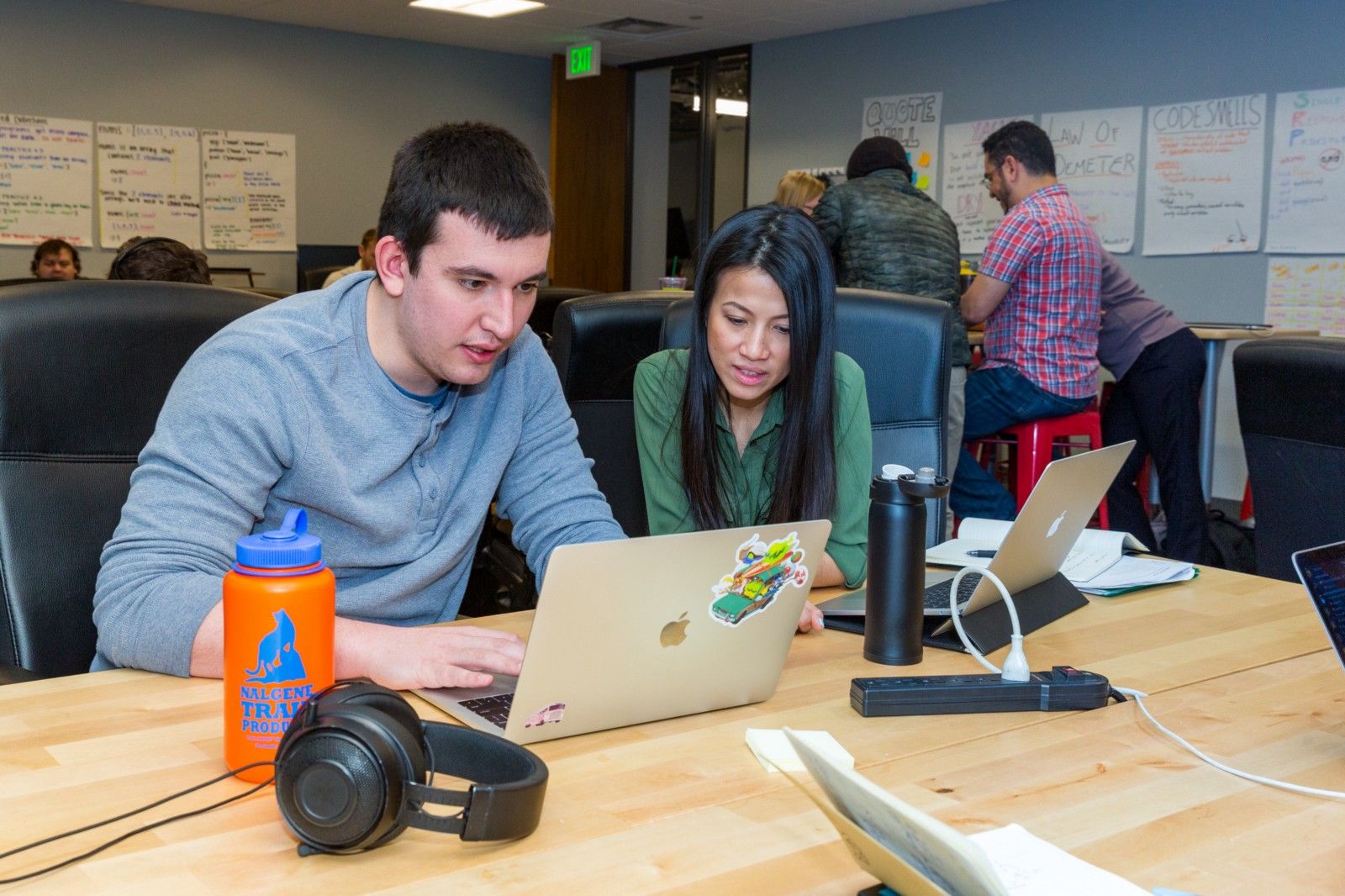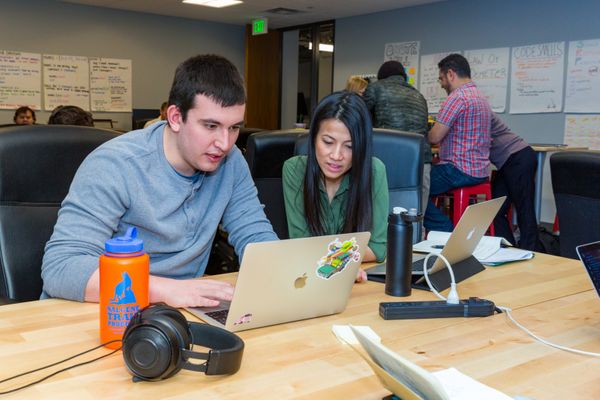 One quarter of 2019 is already behind us. As spring returns and Coloradans turn their thoughts to outdoor activities, let's take a look at our hiring numbers for the first part of the year. Turing presents the alumni jobs report quarterly as part of our commitment to accuracy and transparency in results reporting.
Results
During the period January 1 to March 31:
47 Turing alumni accepted job offers
2 students left school for jobs
2 14ers (students who chose to complete the other program after graduating once already) left for jobs
The average time to hire was 83 days. The median time to hire was 69 days
The median salary was $75,500
43 job offers were in Colorado, 4 were elsewhere in the US and 2 were fully remote positions
During Quarter 1 we graduated 74 students. The placement rate for new grads was as follows:
1806 Front End 50% (82 days post-grad)
1806 Back End 56% (82 days post-grad)
1808 Front End 23% (33 days post-grad)
1808 Back End 17% (33 days post-grad)
Those accepting jobs reported an average of 4.18 (out of 5) degree of satisfaction with their job hunt process.
At the end of the quarter, 58 alumni were job seeking (up from 32 in Q4).
Synthesis
As we now have more than a year's worth of quarterly data, we can start looking at longer-term trends. For the most part, the news is positive. We're graduating more students, more of them are getting jobs each quarter and our average salary keeps moving upwards.
This quarter we graduated some longer-term seekers and we couldn't be happier for them! We are excited to announce that cohorts who graduated August 8th, 2018 and before are fully employed. In addition, two 14ers (students who graduated from one program and then returned to take the other program) also left school for jobs. Their time to hire was calculated from their graduation date, rather than as a 'student who left for a job.' These two factors combined to make our time-to-hire numbers higher than normal. In addition, we are seeing cohorts continue to miss the 30% hired in 30 days mark. Regular readers of this series know that time-to-hire is one of the numbers dearest to our hearts in terms of measuring success, so we will be keeping a close eye on it as we go through Q2.
We recently hired Robyn Purvin as our Outreach Coordinator. Much of her role revolves around making connections with employers and promoting our job seekers. She has already done an amazing job sourcing open positions and communicating the Turing experience to potential new partners. With her help, we expect time-to-hire numbers to decrease and our 30% in 30 days metric to improve. In addition, she is actively working with Turing alumni seeking their 2nd or 3rd job out of Turing, helping to fill mid and senior level jobs for our employer partners.
Other modifications we are working on in Q2 are:
Continuing to refine and coordinate the professional development curriculum across all mods so students have a clearer picture of how each lesson contributes to the end goal
Implementing more options in the mod 5 curriculum to help tailor the experience of each unique cohort.
Every quarter we talk about how proud we are of all our grads, and this quarter is no different. Their grit, determination and growth mindset are what keep us hard at work making the job search as simple and efficient as we can. Students getting into a career and a role they're excited about is what makes us feel fulfilled. They take a big step into the unknown in choosing to pursue development, our goal is to support them the entire way — from enrollment to the day they sign their offer, and beyond. We consider ourselves very fortunate to be a part of their journey.
Would you like to join the ranks of Ibotta, Pandora, Aetna, and Pivotal in adding a Turing grad to your team? Check out our current job seekers at alumni.turing.io or reach out to Robyn Purvin, Outreach Coordinator, robyn@turing.io.