What Are Coding Certifications?
Learn how coding certifications help bolster your resume by illustrating your software development qualifications.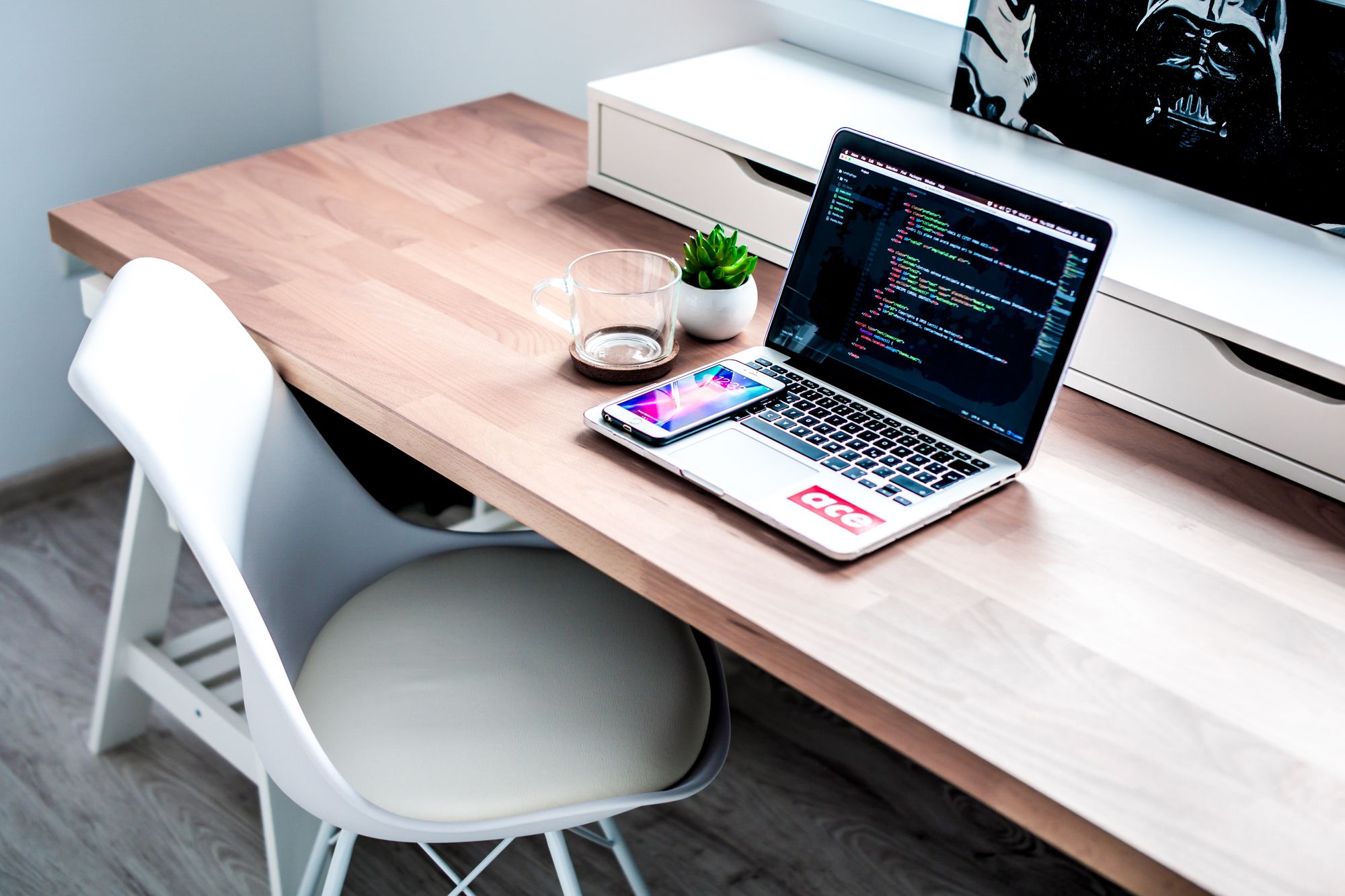 Turing instructors field a lot of questions about software development, but it's not just coursework—it's about jobs. What do employers want to see in your front end, back end or full stack portfolio? What types of education are a common minimum requirement on a code candidate's resume? And do you need some kind of degree or coding certification?
The latter is a particularly frequent question. After all, it's hard to imagine many jobs that pay at or near the six-figure threshold that don't require some kind of higher education or professional certification. As CNBC reports, "In 1983, only 28% of jobs required any postsecondary education and training beyond high school. By 2021, that had jumped to 68% ... in another decade, it will climb to 72%."
As Eric Weissman, Director of the Turing Launch Program, explains: "A lot of job postings say you must have a four-year degree, but we're starting to see that requirement isn't as hard and fast a rule as it seems. You don't need a computer science background to learn on the job and be a stellar programmer."
With foundational knowledge of front end and back end programming languages, strong communication skills and a dedicated approach to problem-solving, code professionals can easily succeed without a traditional degree. But coding certifications can help verify they have the necessary chops to make meaningful contributions in the workplace.
What Are Coding Certifications?

So if a Bachelor of Science or a Master of Arts degree isn't necessary to get your foot in the door with recruiters, what do you need? Are coding certifications the equivalent of traditional college diplomas for web development careers?
To answer these questions, it helps to understand what exactly coding certifications are, and how they've evolved over time. Like diversity, equity and inclusion (DEI) initiatives, coding certifications go back decades and have their roots in major political and cultural shifts that go beyond the tech industry.
As Malcom Harris notes in his history of Silicon Valley capitalism, Palo Alto, when government funding for public community colleges and four-year universities was slashed in the 1980s under President Ronald Reagan, training for skilled workers began to privatize. That started at the for-profit DeVry University, which was originally founded to train students how to repair radios and televisions. But the new paradigm quickly spread.
"If students paid to attend a technical school, the thinking went, rather than going to community college for free, they would value their education and feel compelled to seek a return on their investment," writes Harris. "Companies opened their own proprietary training institutes, in which they got to tailor the curriculum and charge tuition."
The initial success of these private trade schools inspired community colleges and other public educational institutions to follow suit with their own technical curricula. But the idea of code school as something distinct and separate from even computer science and adjacent fields was cemented, and that bifurcation persists to this day.
What that means for today's tech workers, however, is that unless you're eying a position in management, it's possible to get a quality technical job without a traditional four-year degree. Tech companies not only have been accepting, but heavily encouraging industry-specific certifications since the original Raiders of the Lost Ark hit theaters. That paradigm isn't going to change any time soon.
Turing's Try Coding and Coding Certifications

That's why we offer a number of different Try Coding workshops to give students a sense of whether Turing's approach to front end and back end development is the right move for their careers. We offer weekday and weekend sessions of different lengths on different topics, to work with your schedule and areas of interest.
So, which Try Coding model is the best fit for you? The offerings range from workshops that answer basic questions like "What is front end, back end, and full stack development?" or "What is it like to work as a developer?" to alumni panels, hands-on activities like logic puzzles and other problem solving, to the chance to try out computer languages like Ruby and Javascript for yourself.
We know that changing careers to get into software development is a big leap. And so is choosing the Turing Launch Program in lieu of pursuing an associate's or bachelor's degree. We want you to know exactly what goes into pursuing a coding certification—and why trust and transparency are a huge part of the culture and mission at Turing. The history of coding certifications in the tech industry may date back to a lot of policies rooted in gatekeeping, but our goal is to throw those gates wide open to a diverse and inclusive student body.
That's why we offer other workshops in addition to Try Coding, such as Code With Joan, designed especially for code-curious individuals who identify as an underrepresented gender in tech. And when you decide to enroll in Turing, you can continue to connect with fellow intrepid code students from underrepresented identities through our Student Circles, which include identity-based micro-communities as well as interest-based groups.
After you've completed the Turing curriculum and have earned your coding certification, we offer New Graduate Services to help you make the best use of your new credentials. NGS can set you up with tools like mock interviews, technical advice for resumes, upskilling opportunities, volunteer placements and more, so you can continue to develop your skills while seeking your first code job.
For anyone who has questions about the Turing application process, feel free to schedule a meeting with our admissions team, or attend a Try Coding event!