2020 Q1 Jobs and Hiring Report
Data points and community updates from Turing around student outcomes and the types of jobs Turing grads find.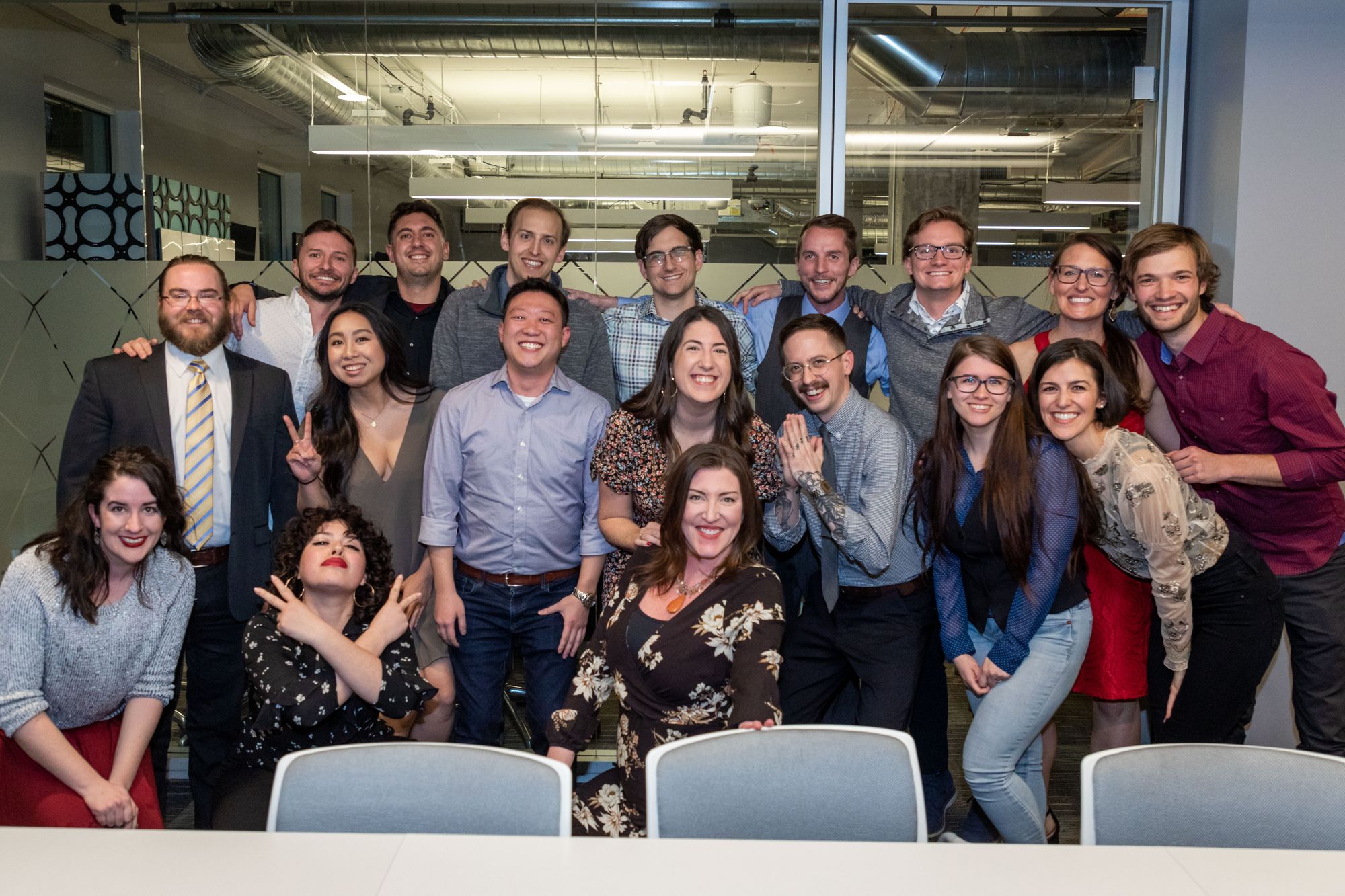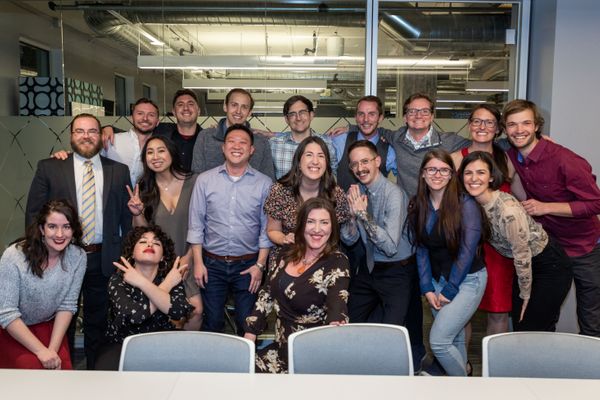 The first quarter of 2020 will be remembered by most as the time that the COVID-19 pandemic changed the way we all live our day to day lives. Here at Turing School, we pivoted to move all classes, student support, and operations online in less than a week.

We are proud to share that students did not miss a single day of instruction due to the pandemic and that many students still received job offers and started new positions. The road to a new normal is still full of many unknowns, especially around what hiring in the industry will evolve to look like, but our career services and instructional teams are collaborating to offer additional support and opportunities for our students. We'll share more on what that looks like in the coming weeks, so stay tuned to Turing Perspectives and in the meantime check out our Q1 2020 Jobs and Hiring report below:
The Numbers
In 2020 Q1:
Two cohorts graduated for a total of 65 new alumni.
48 Turing alumni accepted a job during Q1.
The median time to hire was 69 days from graduation.
Median starting salary of first time hires was $80,000.
If you are curious about a more detailed data breakdown you can download our self reported Q1 2020 Jobs Report.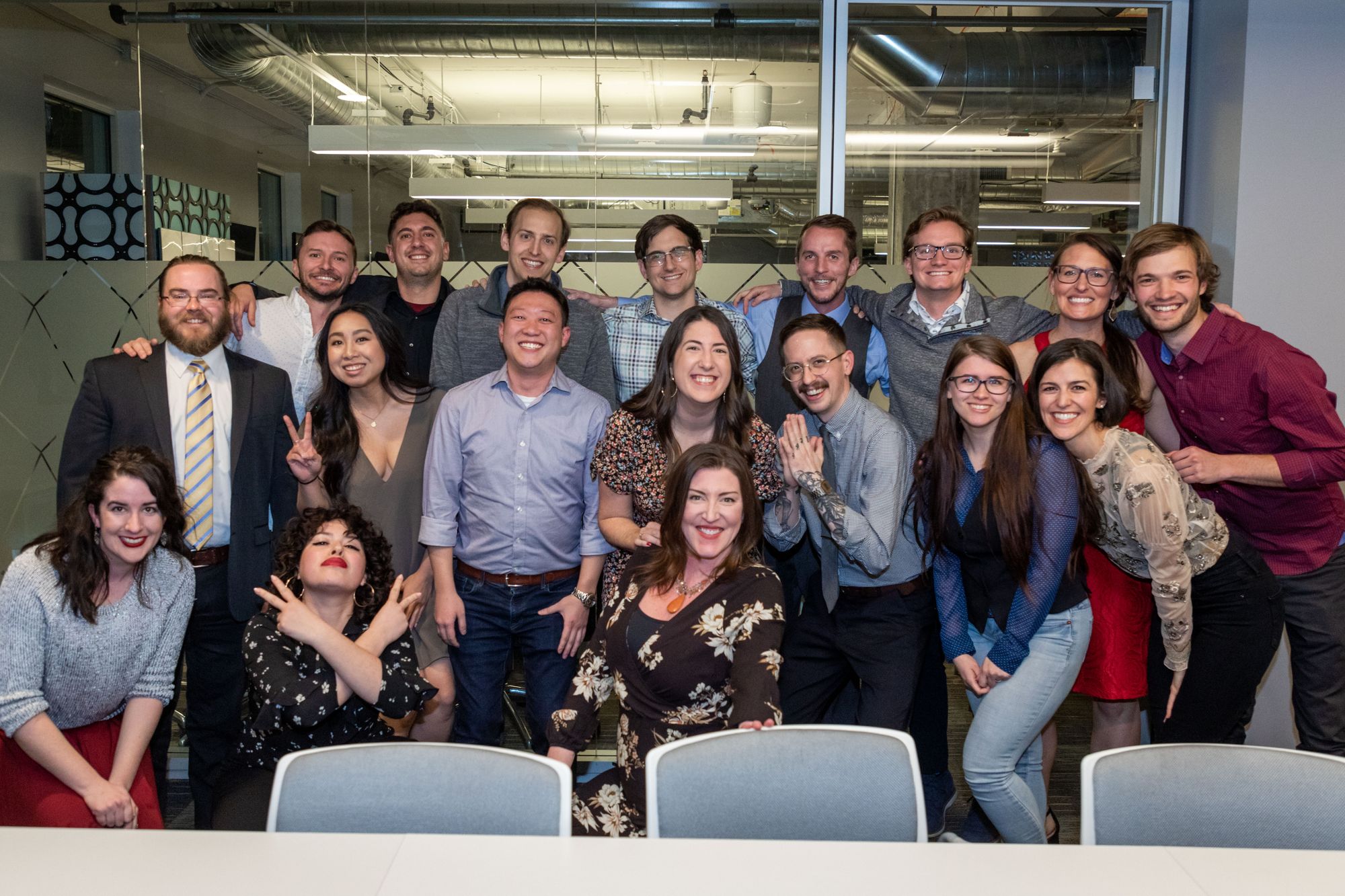 The Jobs
Turing alumni are ending up in all kinds of industries. From ed-tech, to healthcare, to consulting, we continue to see that there are opportunities in a variety of fields. Companies that hired a Turing alum in Quarter 1 2020 include Aetna, Allstate, Denver Public Schools, Dish Network, HomeAdvisor, McKinsey & Company, Slalom, and TextUs.

Our curriculum focuses on JavaScript and Ruby, but grads are uniquely equipped to ramp up quickly in other languages. This group of hires, for example, will be working with JavaScript, Ruby, Go, C#, Python, Salesforce and more.
The Turing Community
When it comes to the job hunt, having great technical skills is not enough. Our graduates must be able to land the job and be able to do the job well to launch them into a long-term and fulfilling career in tech. In Quarter 1 we added two new career specialists to the Turing team. Tracey and Ryan have hit the ground running and bring a wealth of past experience with career coaching and programming in higher education. They will build close relationships with students throughout the program to train and support them through a job hunt that is tailored to match students' strengths and passions.
The New Hires
The alumni who joined the tech industry in Quarter 1 previously worked in the US Military, digital marketing, K-12 education, food service and more. They bring professional skills from these jobs to their new careers as software developers at companies that excite them. Here's what our grads had to say about the job hunt process and their new positions:
"I'm very satisfied to have been hired on to a team alongside fellow Turing alumni that are more than happy to guide and assist me on my new career as a software developer."
"I'm VERY excited about the culture and learning opportunities at my company. The tech stack is Salesforce. Initially, I wanted to be more front end, but I'm excited to learn something new. I might end up really liking Salesforce and then it's a no-brainer to stay in that track as a developer."
"This is a great company all around. I was impressed with everyone that I met when I interviewed and with their products when I extensively researched them. I appreciated the atmosphere of the company and instantly felt comfortable when I arrived and I knew that it was the best place for me. I am very happy with the salary they offered along with great benefits and perks, I could tell how well they treat their employees."
"I'm glad I found a company that is very invested in growing me and letting me take responsibility over where part of the company goes in the future."
"I felt really supported throughout the job hunt. I have this job because it was posted on a Turing slack channel, so the career supports are obviously working and helping."