Deciding between Front End and Back End at the Turing School
One of the main questions we get from prospective students is, "why don't you offer a full stack program?" Find the answer here.
This was originally posted in August 2018 and has been updated to reflect more recent statistics around hiring and salaries.

One of the main questions we get from prospective students is, "why don't you offer a full stack program?"
Our short answer: with the increased complexity and sophistication of software, there are very few people out there who are truly "full-stack" in that they are proficient in Front-End, Back-End, Ops, and UX/UI. Even for those who are "masters of all", 7 months isn't enough time to get there. Most developers should, and do, specialize, which is how we've tailored our courses.
The next question we get is, "how do I choose? How do I know if I should be a Back-End or Front-End developer?"
Jeff Casimir, Turing's Founder and Executive Director answered both of these questions and many more in this article, which you should read immediately and thoroughly, and this video.
A great way to figure out what you're interested in is to try it yourself. Start with Ruby and JavaScript courses on codecademy, and see which one resonates with you. Then join us at an Online Try Coding event where you can find Back-End and Front-End dedicated courses (or a weekend course that contains both), get a feel for our curriculum and instruction style, and get a chance to talk with graduates from each program about the work they're doing now.
Whichever you choose, at Turing you learn how to learn, and the truth is, we have students who are graduates of the Back-End program who are working as Front-End Developers, and alumni who graduated from on program and found work using other technologies. Part of Turing's approach is providing customized job search support from our career services team. Students get 1:1 coaching from our career specialists and have our alumni network of 1000+ to draw on for networking opportunities.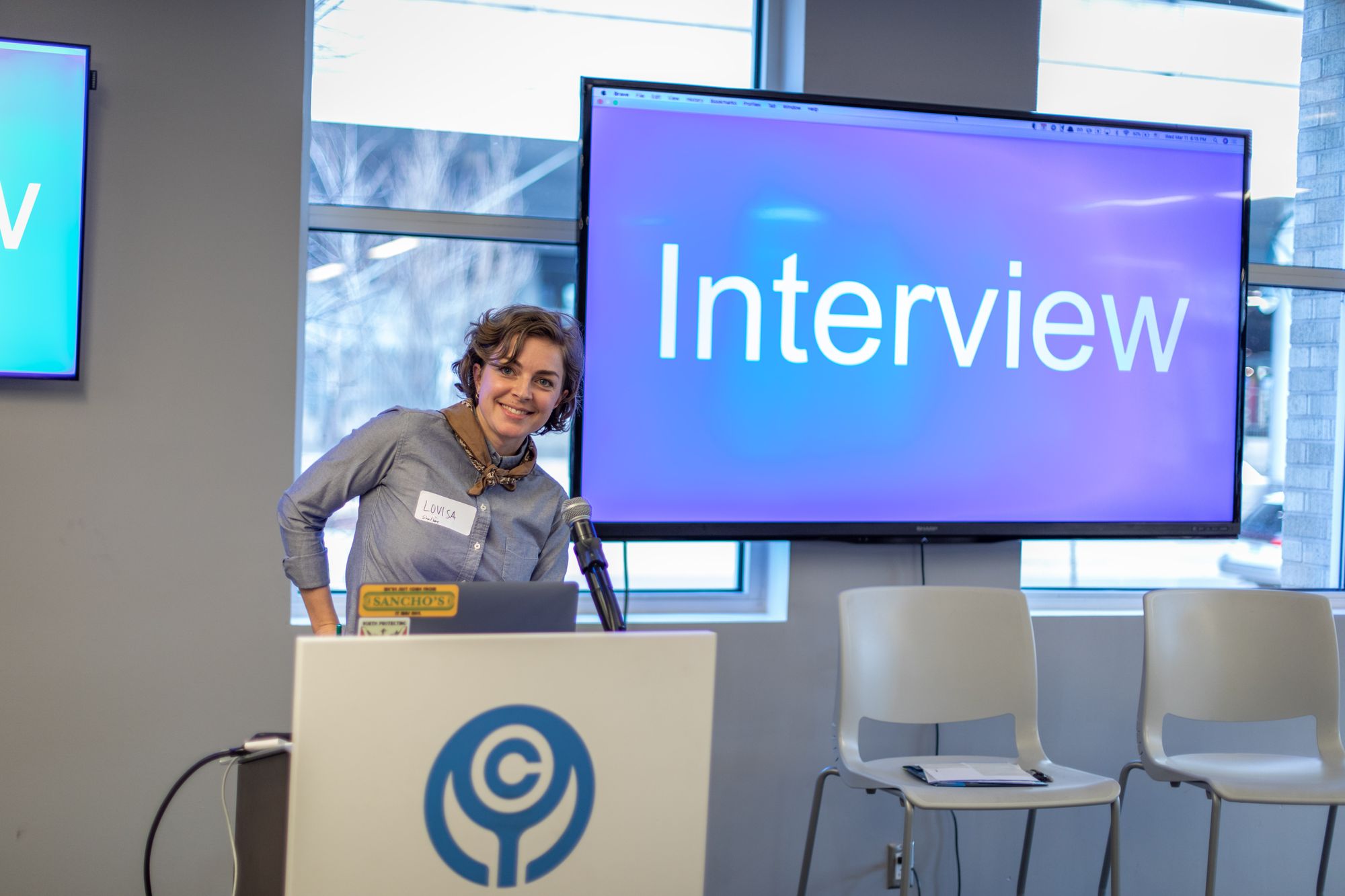 Curious about where our alumni are in their careers? Here's what we know.
100% of alumni employment status was collected in Sept 2019 from that we learned:
97% of alumni are currently employed in tech industry
91% of alumni are currently employed as software developers
In 2nd and 3rd jobs after Turing, salaries are as high as $125k
Alumni first job median salary is $80k
The median time for recent grads to find their first job was 69 days
If you'd like to talk with us, or meet an alum or two to help you with your decision, we're happy to chat! Email us at contact@turing.io to make a connection.