Juneteenth: Freedom Day
Educate. Advocate. Celebrate.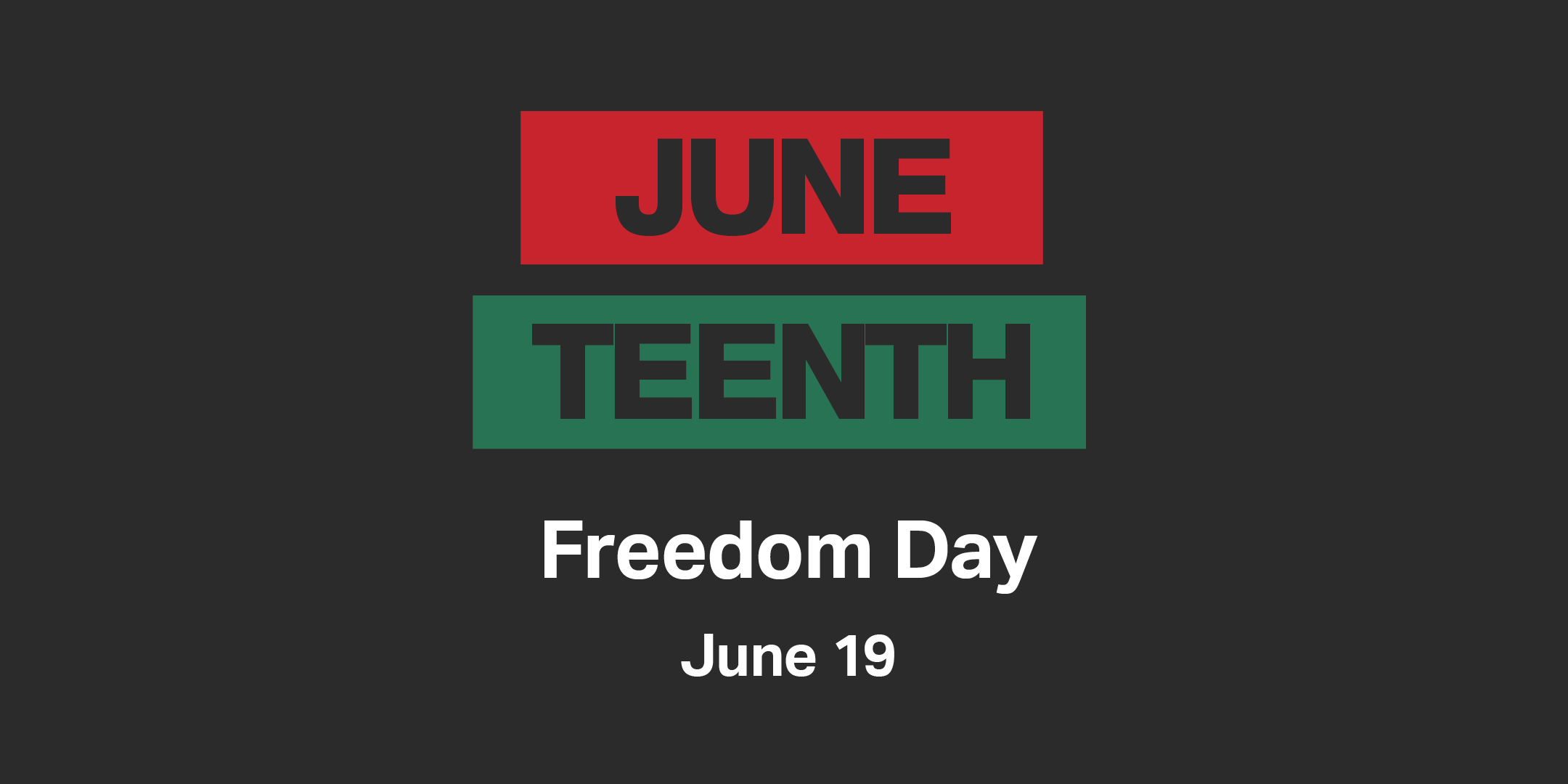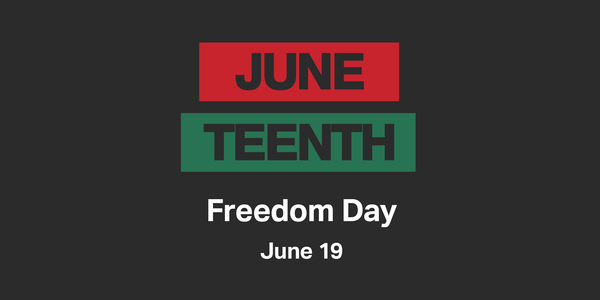 What is Juneteenth?

This Sunday, we celebrate Juneteenth, the oldest nationally celebrated commemoration of the ending of slavery in the United States. A combination of the words "June" and "nineteenth," "Juneteenth" is the name given June 19, 1865 when Union General Gordon Granger arrived in Galveston, Texas, to inform the more than 250,000 still enslaved Africans there that they were free.  

"The people of Texas are informed that in accordance with a Proclamation for the Executive of the United States, all slaves are free. This involves an absolute equality of rights and rights of property between former masters and slaves, and the connection heretofore existing between them becomes that between employer and hired labor." – General Order Number 3


Why is it important?

Two and a half years. That's the span of time that passed between President Abraham Lincoln's Emancipation Proclamation in January 1863 and when word of their freedom finally reached enslaved Africans living in that westernmost Confederate state. Juneteenth symbolizes the many ways in which freedom for Black people has been delayed. It is of major significance in American history and demonstrates the ongoing fight for racial equality for Black Americans.

Although it has long been recognized in the African American community, Juneteenth has only recently become increasingly visible in the eye of the wider American public through media coverage, global allies, and the continued struggle for social justice. On June 17, 2021, President Joe Biden signed legislation to make Juneteenth a federal holiday. "All Americans can feel the power of this day, and learn from our history," President Biden said at a ceremony at the White House. Accordingly, Juneteenth is a paid holiday at Turing.

How should we celebrate it?

Many communities commemorate Juneteenth with parties, paradies, cookouts, concerts, and other events affirming Black culture. There are many ways you can educate, advocate, and celebrate this holiday. Support Black businesses. Share Black stories. Learn about prominent Black figures in American history. No matter what you choose to do, know this day as one of liberation and resilience. Know this day as a powerful marker on the long road to freedom.
---
Want some gripping summer reads?

Check out this curated Juneteenth reading list from the National Museum of African American History & Culture.