How This Mom Launched a Career in Tech
Six years after making the decision to learn to code, Heidi Hoopes looks back at how she became a leader in her software engineering jobs.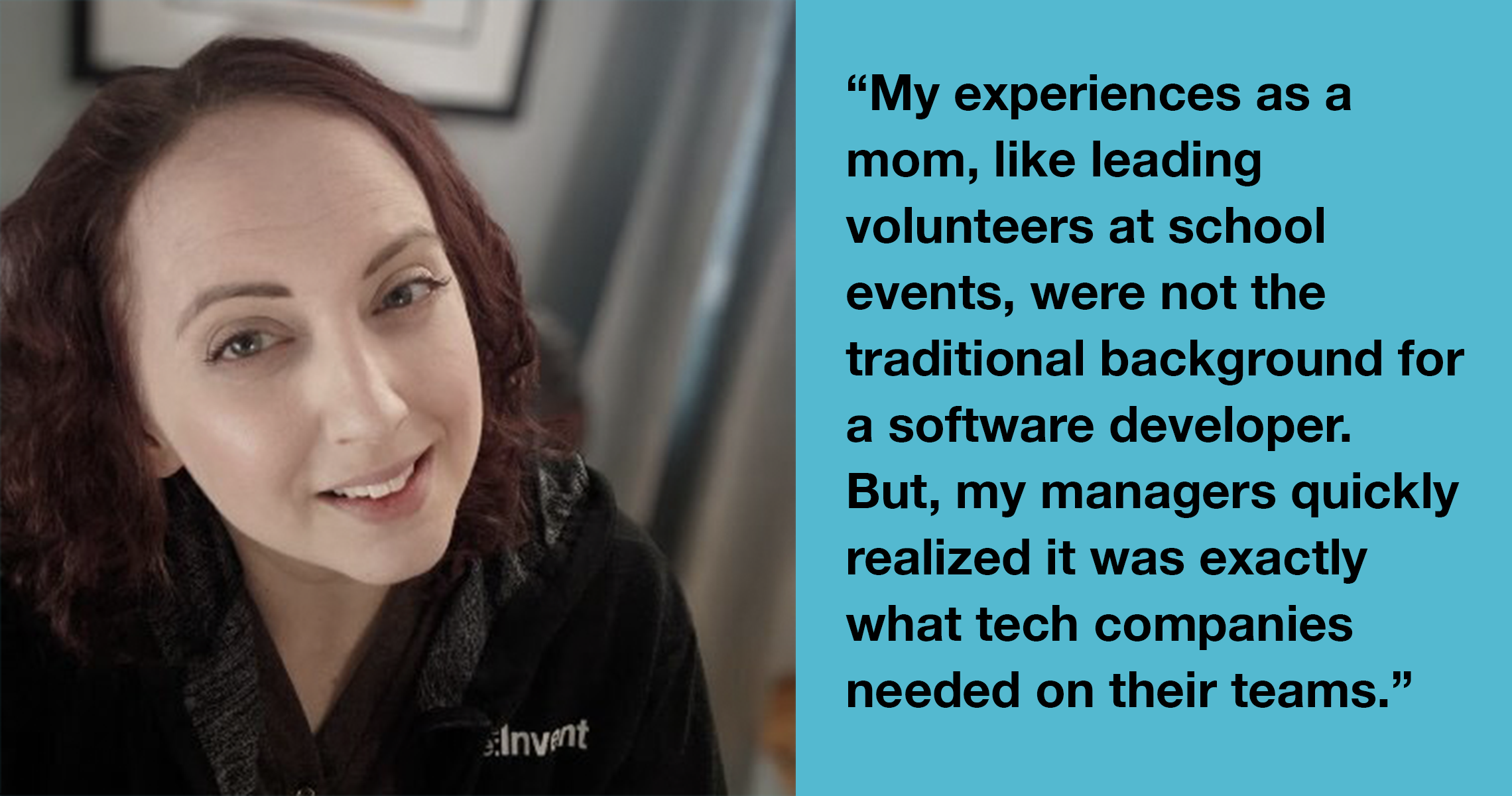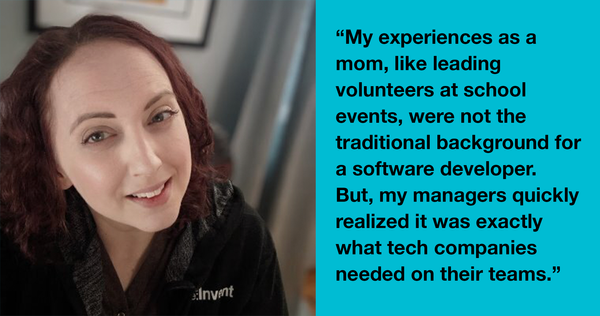 In 2015, Heidi Hoopes was a full time, stay-at-home mom thinking about making a career change into tech. She had dabbled in exploring code before, but as a former biologist and tech journalist had not spent any formal time learning programming languages.
"I had always been one of the "tech-savvy" ones of my friends and spent some time exploring coding online with organizations like Girl Develop It and EdX. I decided that I wanted to pursue technical training in coding because what I was learning was so thrilling and I enjoyed the challenge of seeing things work via code."
After conducting research on which bootcamp to attend, she landed on Turing School's Back End program.
"In 2015, my kids were a little bit older and all in school. My youngest was 9 years old. I figured I could handle the full-time model of Turing since the instructional hours (9:00am-4:00pm MDT) were somewhat aligned with the hours my children were in school."
There are many options to learn how to code, from self-learning, to a computer science degree, to part-time coding bootcamps, but Heidi found that the accountability, community, and built in professional network of Turing School's full-time model allowed her to internalize the material.
"I really needed the accountability of Turing School's full time program. I've been immersed in many things before, especially as a mom and have found communities to belong to fully. Turing School was like that, another community of like minded people that I could give to, and also take from."
She threw herself into the program, attending class, joining group projects managing classwork in the evenings while she received support from her spouse with their children.
"Turing was fantastic. As adults I think we forget how much we enjoy the immersive education that you get from a high school or college experience. To thoroughly learn new concepts and team up on production-ready projects was a uniquely satisfying experience. I got everything I needed from it, it was so different from doing an online tutorial."
After Heidi finished Turing School's Back End program in 2016, she accepted her first job as a Software Engineer at Aetna, now a CVS subsidiary. Over the last 5 years, she's seen her professional skills develop and her salary skyrocket. In one position, she was making almost $200,000 a year with bonuses, which was 5 times more than the highest salary in her previous career. Heidi shared that her skills as a mom, as well as her technical training, were instrumental to her professional success.
"Almost immediately my manager realized that my experience as a mom, like leading dozens of volunteers at a school event, wasn't a traditional background for a software developer, but was exactly what he needed from an employee."
Like her former manager, Heidi realized that moms have so much to offer as software developers and as professionals in tech.
"Moms are set up for advancement. They are responsible, methodical, they organize things, and have attention to detail. Parents, especially moms, have so much to offer. They are practiced at responding to drama, managing conflict and multiple pressing tasks at a time. All skills that they might not realize are incredibly valuable and will allow them to get ahead in tech."
When Heidi attended Turing School back in 2015-2016, she initially was the only parent in her class of 30 students. She's passionate about sharing her story with other moms and parents and encouraging them to pursue technical training, like she did.
"The way our industry is trending, with remote and contract work, it is perfect for moms or working parents. You have the freedom and flexibility to find a job as a software developer where you can work remotely, or maybe you just do high-paying contract work part time for 20 hours a week. In this industry you don't have to sacrifice flexibility and family time."
Turing School became an accredited online school in 2021. At Turing School, online doesn't mean "self-guided". Classes are taught live every day on Zoom. Students interact constantly through calls, chat and more, to form a sense of community. Removing a commute allows for a more flexible schedule and time to work on coding projects outside of class hours.
Heidi believes that moms and parents should take advantage of Turing School's an online program. She also says that there is a potential for moms to support each other during and after the program, especially on the job hunt.
"I think back to when I wasn't working yet and when I was 'just' a mom. I had such a huge support network of moms who supported me through pregnancy, childbirth and school events. There was always someone in my circle lifting me up, and I wonder, what could that look like in tech? If there were more moms at Turing School, seeking jobs in tech, or working in tech - we could support each other in those same circles. We could lean on each other studying, networking and within our jobs. There is huge potential for moms to form communities of mutual support in tech, just like they do in community groups and with their children's activities."
Heidi is just one of Turing School's amazing alumni who changed her career. If you are interested in a new career in tech you can see what learning to code is like at any one of our Try Coding Workshops.
Try Coding Workshops are 2 hour, half day, full day, or full weekend events where anyone, including true beginners, can try their hand at coding in a supportive environment.. If you are a parent, or know someone who is, please use and share the promotion code "refertech100" to register for any workshop for free.
If you have questions about Turing School or Try Coding Workshops, reach out to our team by emailing trycoding@turing.edu.