My military experience helped launch a new career in software development
Steven Anderson always knew he was interested in creative problem solving and computer programming, but he wasn't sure of how to turn those interests into a career without spending years in school.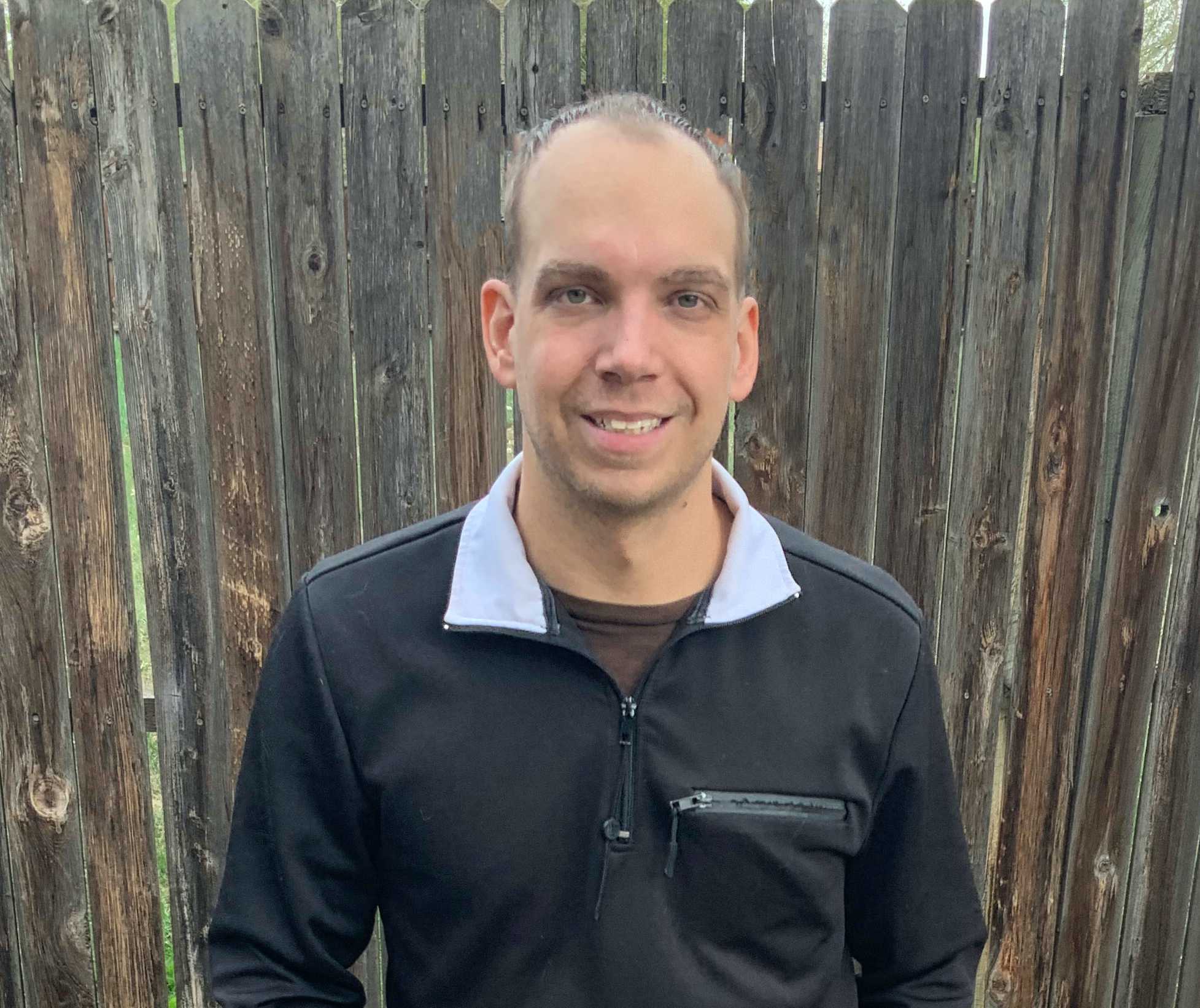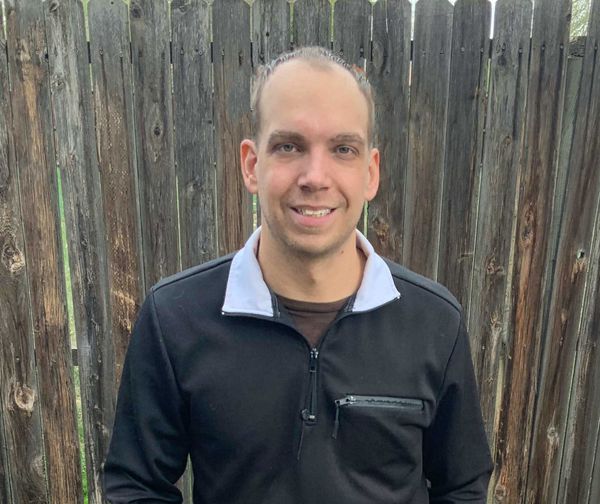 Steven Anderson always knew he was interested in creative problem solving and computer programming, but he wasn't sure of how to turn those interests into a career without spending years in school.
After taking a few college courses in mechanical engineering, Steven changed gears and enlisted in the US Army and served for seven years.

He left the military in 2017 and decided to try traditional college again and began studying Applied Mathematics at UCCS.
"Once I started, I noticed I always had the most fun in the computer science courses," he said.

In September 2019, he found out about a two-day class called Try Coding hosted by the Turing School of Software & Design, this particular workshop was held in partnership with Mt. Carmel Veterans Service Center in Colorado Springs.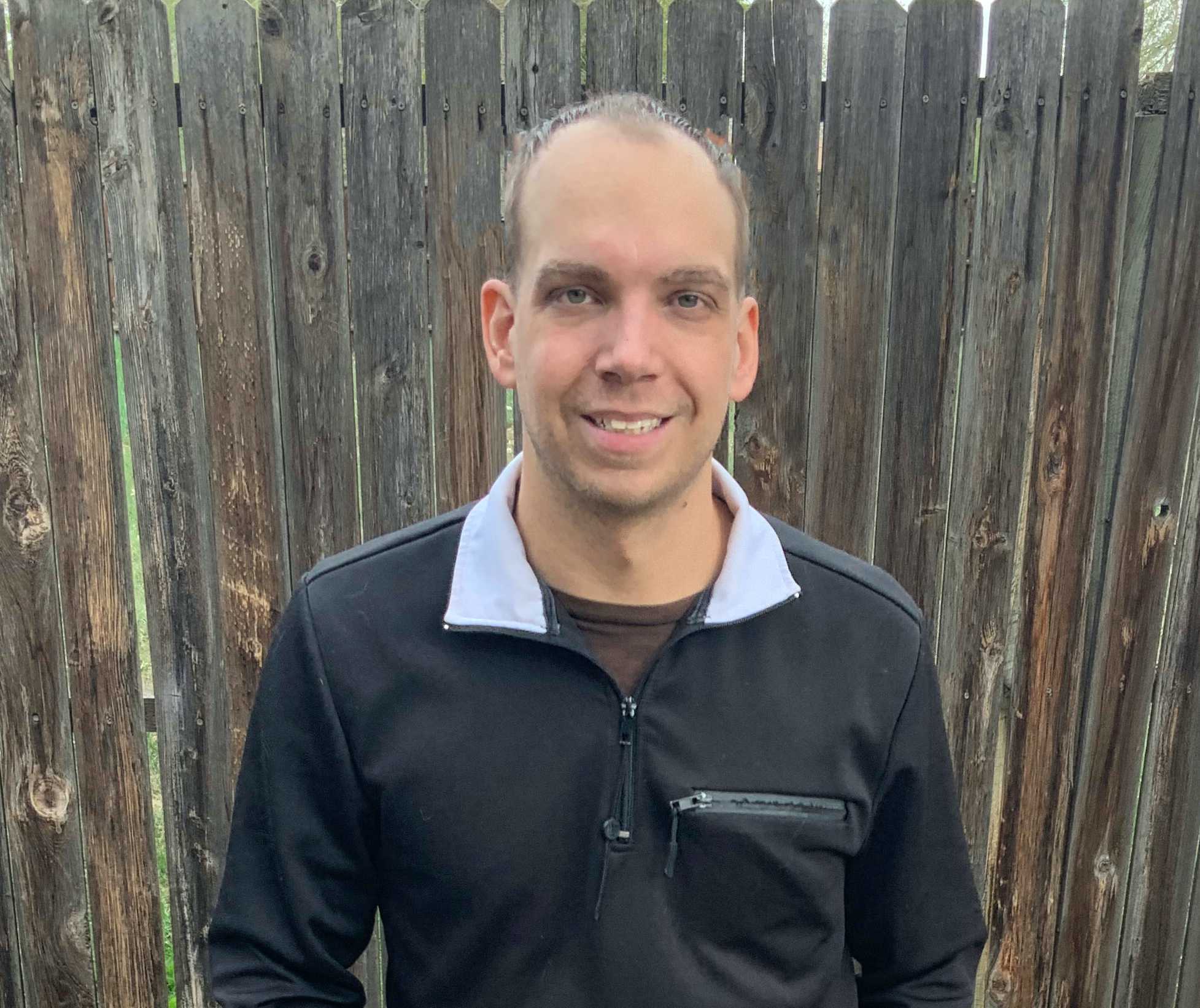 "I had heard of these 'coding bootcamps' and I knew software development was the direction I wanted to go, so I signed up for the two day class."

In the weeks before the class, Anderson spent time researching the Turing School and compared it to other technical training programs designed to teach students the skills they need to launch a career in software development.

"Seven months sounded like a long time to spend on just software, but most of the other programs I found didn't feel like enough for me," he said. "I went to the Try Coding class and met the instructors and got a feel for what it would be like to be a student at Turing and I was like 'yeah, I need to apply to this school' it felt the most thorough and I believed I'd get out of it what I wanted."

He also liked that the Turing School would accept his GI Bill® benefits.

"I appreciated how helpful the team was at Turing. All I had to do was connect with Turing's Finance Director and they gave me all the paperwork, I filled it out, and they handled everything else," Steven said. "There was no hassle setting up the GI Bill® at Turing."

Once the application and enrollment process was complete, it was time to get to work as a student. The adjustment from normal life to full-time student is challenging, but thanks to his time in the military, Steven dove right into the discomfort of learning and quickly applying new concepts as soon as he started Turing's Back End program in November 2019.

"I was used to working long shifts and uncertainty," Steven said. "The program is geared well for someone exiting the military. We're used to getting a firehose of new information and applying it to a project immediately. It reminded me of when I learned all of the flight ground skills in less than three months, that mindset is normal for most people in the military."

In March 2020, Steven, as well as the rest of his classmates, faced a speed bump when the COVID-19 pandemic moved class fully online. The school plans to remain online through early 2021 and students can experience the previously only in-person program fully online if they enroll before November.

"It was a challenging transition but I survived," he said. "I was commuting to Denver from Colorado Springs everyday and the transition to a remote learning environment cut all of that out and gave me more time for studying and projects."

This resulted in some of Steven's proudest accomplishments as a student. Two of his projects he built for class were featured in Turing's Demo Competition, where top student applications are judged by a panel of tech industry experts and employers.

"I love that I have these projects in my portfolio and can show people and say 'I built these!' using new code languages that I had never learned before."

The same dedication that got him through his time in the military and the Turing curriculum were what stood out to potential employers and ultimately landed him a job at the Sanborn Map Company as a Software Engineer just two weeks after graduating in June 2020.

"They could tell I had discipline, and admired that I knew how to take a task and see it through," Steven shared. "Some veterans might not realize, but the skills you have are so valuable to potential employers. That's why Turing is perfect for someone in transition, you already have the mindset, and Turing will help you refine that and teach you the technical skills needed to land a job."

If you are an active duty military member, veteran, or GI Bill® eligible family member and want to explore if software development is something that interests you, sign up for one of Turing's Online Try Coding classes, for free, with the promotional code VETSAD100.

*GI Bill® is a registered trademark of the U.S. Department of Veterans Affairs (VA). More information about education benefits offered by VA is available at the official U.S. government Web site at www.benefits.va.gov/gibill.