Over 30 Years After the ADA, Where Do Disabled Workers Stand in Tech?
Disabled workers face numerous equity barriers. But even when the tech industry could improve accommodations, code jobs are more accessible than average.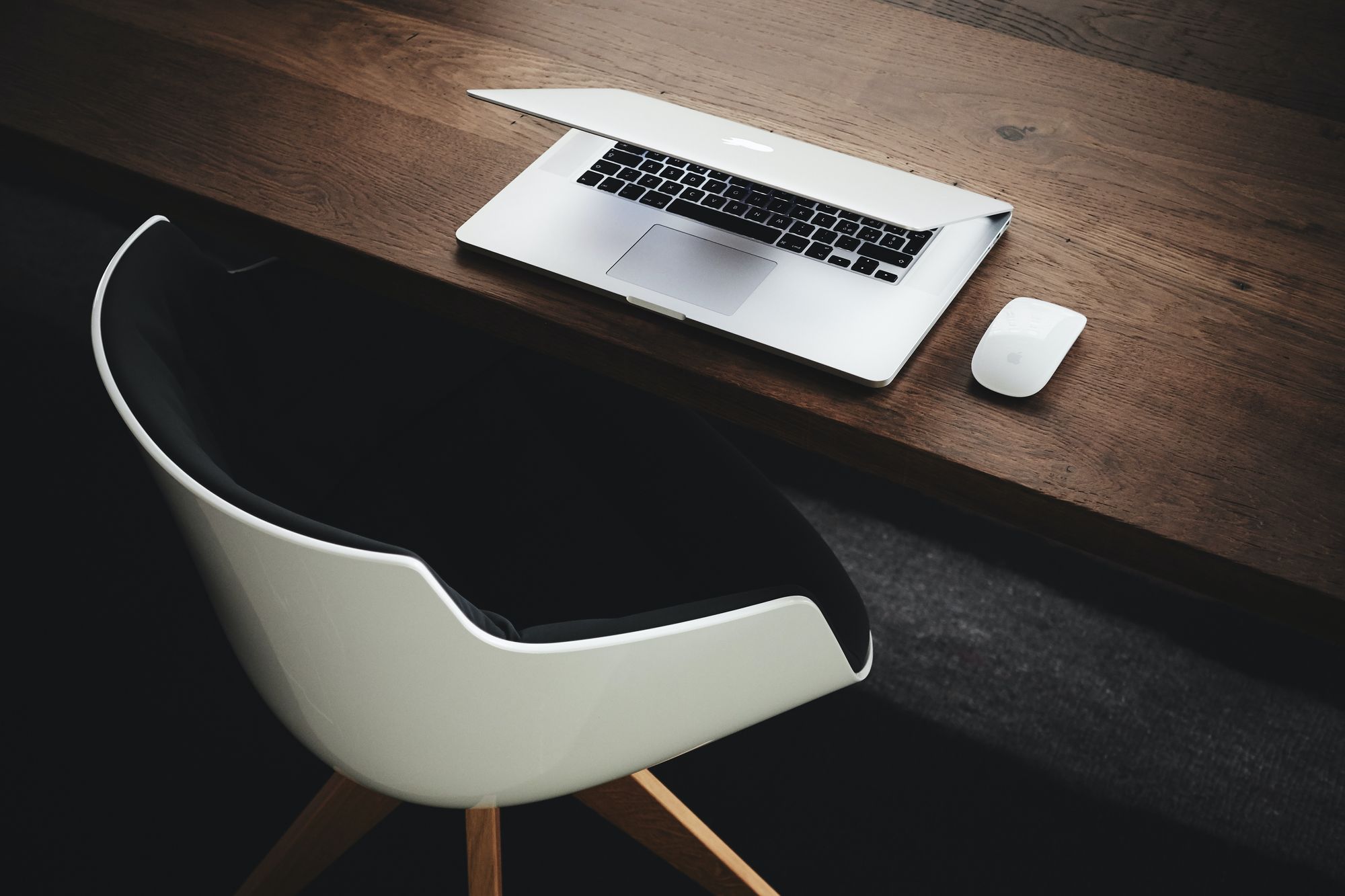 At the beginning of March 2023, Icelandic entrepreneur and design director Haraldur Ingi "Halli" Þorleifsson found himself a "main character" on Twitter—and, soon after, in many a tech reporter's headlines.
The conversation that led to all this discourse proved to be a revealing cross-section of many of the struggles that the disability community routinely faces in tech, among other industries. Such experiences remain all too common 30 years after the passage of the Americans With Disabilities Act (ADA). While the anniversary of the ADA falls during  July, it's important to recognize the barriers disabled workers face not only during National Disability Pride Month, but throughout the year.
Halli's stint as Twitter's main character started when he tweeted at the social media company's owner and then-CEO Elon Musk to inquire about the status of his employment amidst mass layoffs. The conversation that followed quickly devolved into Musk publicly accusing Halli, who lives with muscular dystrophy, of lying about how his physical disabilities impact his work and productivity.
What Percentage of the Workforce is Disabled?

Many of the headlines covering the controversy between Musk and Halli focused on what the interaction suggested about Musk's many changes to Twitter since acquiring the platform in late 2022. But the ensuing discourse also served to highlight the discrimination and barriers many disabled workers face in the tech industry, where options for worker accommodations are often at odds with managerial attitudes like those expressed by Musk.
As of 2021, disabled workers experienced unemployment rates 2.5 times higher than that of their abled peers. The increased prevalence of remote work during the COVID-19 pandemic, however, saw employment rates for the disabled reach an all-time high of 21.3% in 2022, up from 19.1% the previous year. Still, the fact that over 75% of the disabled remain unemployed speaks to just how inequitable most American workplaces remain.
Is the Tech Industry Accessible to People with Disabilities?

In theory, the tech industry should be well-equipped to offer accommodations that other sectors like manufacturing, construction or emergency services cannot. For example, even before the pandemic, many tech companies offered remote work policies to attract top software development talent. Even if these policies weren't intended as a disability accommodation, they certainly can qualify.
To offer another example, there are many more tools disabled workers can use to perform tech jobs that simply aren't as available or applicable in other sectors, like agriculture or transportation. Although digital ableism is still a significant problem, assistive tools like speech input software, macro-writing programs, automatic voice-to-text captioning and integrated development environments are improving all the time.
For a look at how widely used and relied-upon tools like these have become, look no further than the blackouts and backlash Reddit experienced when API changes made subreddits like r/blind, r/HardofHearing and r/deaf inaccessible to members and moderators.
Even tech that isn't explicitly designed for the disabled can help people with mobility or strength limitations perform certain tasks. Voice search and dictation, for example, are useful for both abled and disabled mobile device users. Halli himself noted that it's easier for him to write on his phone than a keyboard, for example, because he only needs one finger to type.
How Ableism and Bias Impacts Workplace Culture
So what prevents more disabled people from filling these supposedly accessible tech jobs? Often it comes down to policy, culture and bias rather than actual logistics. Just look at Musk's ableist assumption that Halli was using his mobility challenges as an "excuse" to perform "no actual work" simply because he was active and articulate on Twitter.
For another example, the  director of the University of San Francisco's Center for Applied Data Ethics Rachel Thomas explained, "The tech industry's obsession with working ridiculously long hours is inaccessible to many disabled and ill people, for whom adequate rest is often not optional, or who may have regular doctor's appointments, physical therapy, or tests."
Remote work policies certainly help workers of all abilities achieve better work-life balance, such as the ability to make and keep appointments. But they also help disabled workers avoid other barriers to employment, like conscious and unconscious bias against people with visible disabilities, inaccessible office spaces or a lack of assistive devices to facilitate communication.
Neurodivergent workers have spoken up about how remote work helps them avoid fatigue and stress that can stem from masking autistic traits or coping with sensory triggers. Indeed, members of other marginalized groups have also expressed a similar preference for remote or hybrid work environments, which reduce their exposure to micro-aggressions and the tiring need for code-switching.
The ability to choose where you live independent of where you work is also a plus for many LGBTQIA+, BIPOC and disabled workers. Members of historically marginalized communities may be hesitant to relocate or stay in more conservative states where they are treated as second-class citizens. Another concern for many people of one or more minority identities is the public transit access or walkability of their communities—though even major cities like New York, Atlanta and Los Angeles continue to be hit with lawsuits over infrastructure that isn't ADA-compliant.
How Prevalent Is Abelism in Society?

The cultural and policy-based challenges that disabled workers face aren't limited to the tech industry, either. In fact, ableism is rampant not only in many industries but throughout American culture. The extent of ableism in society at large is somewhat surprising for a number of reasons. For one, inclusion in this minority group isn't contingent on a fixed aspect of identity like, say, being born Black or trans.
Anyone can become disabled at any time through illness accident or the genetic lottery. The disabled community is rather large for a minority group—in the United States, up to one in four people have some type of disability that impacts their mobility, cognition, hearing, vision or ability to perform self-care or live independently.
Although the recent pandemic was a mass-disabling event, practical advancements in accessibility and accommodations have been slow to follow. That shouldn't surprise anyone who has watched the country struggle to adhere to the ADA since its passage in 1990. That said, disability activists and their allies have done a lot of work in recent years to raise awareness about how prevalent and harmful ableism is, from the inaccessibility of public spaces and information to the language we use in everyday conversation.
How Disabled Workers and Allies Can Build a More Inclusive, Accessible Tech Industry

Although ableism isn't limited to the tech industry, tech workers have a unique opportunity to agitate for change on multiple fronts. Much as DEI initiatives emerged at tech companies in response to workplace integration after the Civil Rights Act was passed, disabled workers and their allies can organize to promote more accessible, inclusive workplaces with healthier, more balanced cultures.
Tech workers can also be proactive, however, about improving the accessibility and inclusivity of the products they work on. Just look at some of the projects to come out of Turing's Demo Comp program, for example. Each term, Turing students work in teams to develop apps on a tight timeline. Some of the concepts winning teams have produced at past Demo Comps were designed to help people manage their health or connect with healthcare providers, including the abortion-access app  Roe'd to Aid and MyMeds, an app that helps people manage their prescription drug dosing and timing.
Imagine the world we could live in if more software developers advocated for UX and UE that adhere to the Web Content Accessibility Guidelines(WCAG) and put accessibility front and center. What would happen if more managers and company leaders prioritized the kind of alt-text and live captioning work Twitter's accessibility team was performing before Musk gutted the department?
Picture a future in which the ableism that is currently baked into so much of our technology and content didn't influence algorithms, machine learning and AI platforms. That's the future the next generation of front- and back-end developers can build, one line of code at a time.
Getting ready for your own job search in the tech sector? Check out these additional tips and tricks from a Turing alum. Turing has also added additional job support and new graduate services in 2023. Reach out to Ryan Frank on how these offerings can help you reach your goals.