Reduce. Reuse. Recycle.
See Turing students at work solving problems.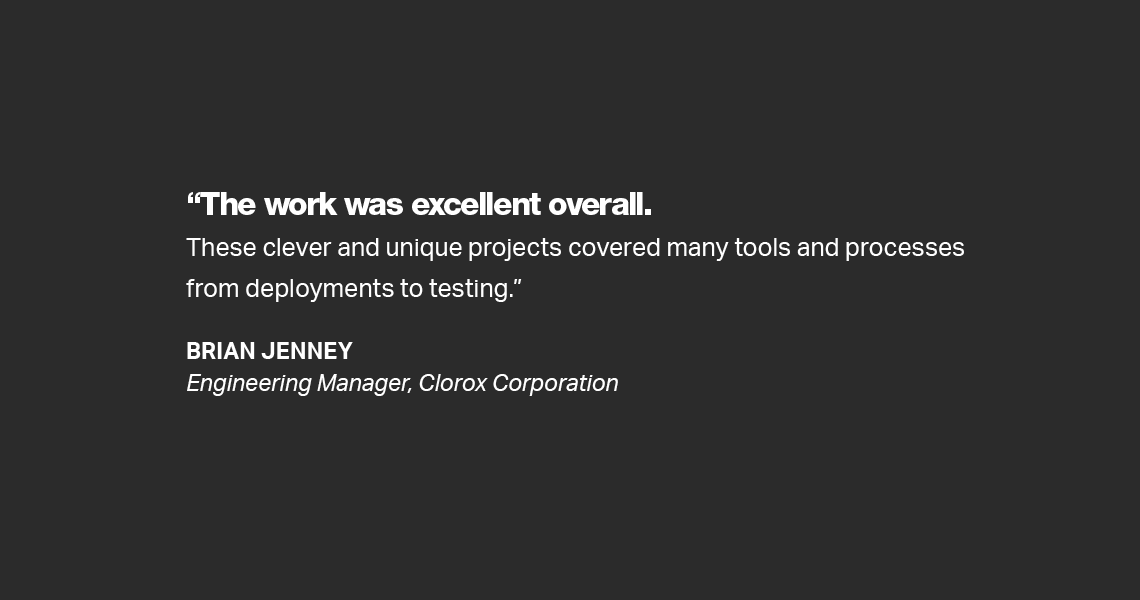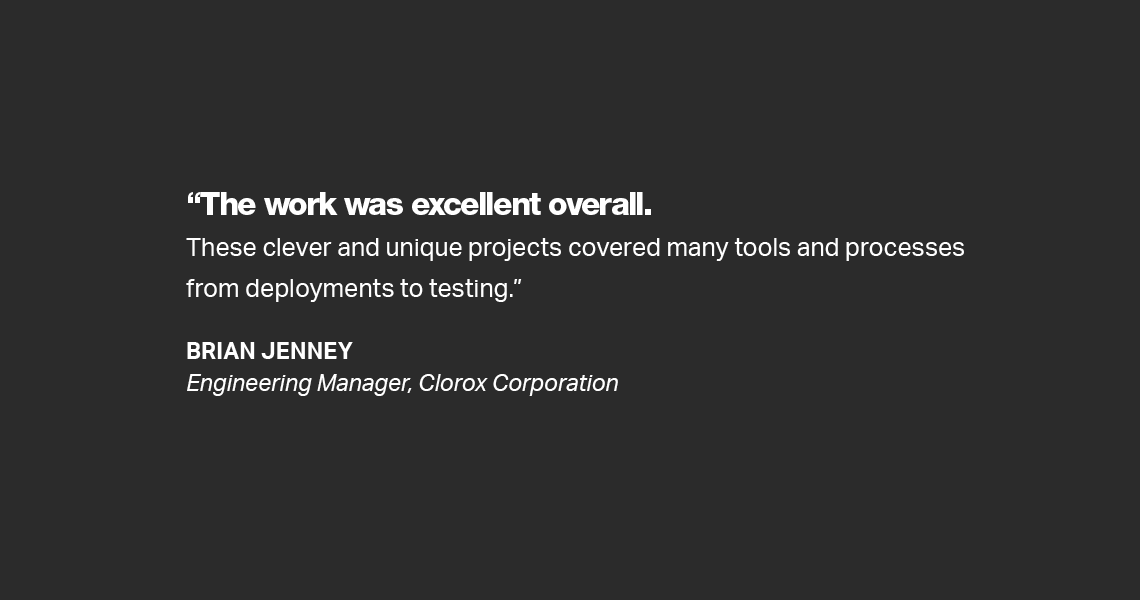 Demo Comp happens once an inning at Turing. Students work under an aggressive timeline (two weeks!) to build an application from scratch. And they are encouraged to step outside of their comfort zone. Our students are increasingly integrating TypeScript, performing frontend and backend unit tests, and using some form of CI/CD.
Engineering Manager at Clorox Corporation Brian Jenney said, "The work was excellent overall. These clever and unique projects covered many tools and processes from deployments to testing." And—as someone who's seen his fair share of live presentations go awry, he really appreciated the time our students spent to develop their pre-recorded presentations.
Watch the show and tell for yourself!
---
Winner
Created by: Chloe Price, Micha Bernhard, Carly Collums, Ricardo Tovar, and Kyra Bergsund

Dust off those old puzzles sitting on the shelf! Puzzlrs is an interface for customer-to-customer puzzle trading. It solves a shared problem—who wants to do a puzzle more than once?—and provides an alternative to repeatedly buying them new, creating less waste.
---
Runner Up
Created by: Arnaldo Aparicio, Brad Breiten, Devin Plié, Eric Chon, Mallory Vining, and Sierra Tucker

"You will be the same person in five years as you are today except for the people you meet and the books you read." – Charlie "Tremendous" Jones
Inspired by this quote, the creators of Book Club sought to construct an app that builds community through literature. Users can easily access information on prospective reads and connect through groups, messaging, and a bountiful resource of books.
---
Interested in building an app like these?
---
Created by: Emma Chory, Rana Jurjus and Devon Wigle

Experiencing a creative block? Break free from stagnation with ArtBlock. This app is a portable sketchbook allowing users to combine colors, images, and words pulled from the net to get those creative juices flowing again. Save your sketches as you go and and return to them later for future inspiration.
---
Created by: Chaz Simons, Christina Delpone, Philip Medlin, Joan Rasmussen, and Nate Ewert-Krocker

Heirloom, organic grains and pseudocereals are a niche agriculture market in which a farmer and food maker have traditionally connected by word of mouth. There is no rolodex or online space, making it hard for farmers to find buyers and vice versa. This app solves that problem with an easy-to-use platform, giving visibility to growers and a robust list of available grains to potential buyers.
---
Ready to hire developers who have tactical experience?
Meet the new developers featured here and more of our people on Terminal.