Remote Turing: Here to Stay
Turing will continue to operate remotely, forever.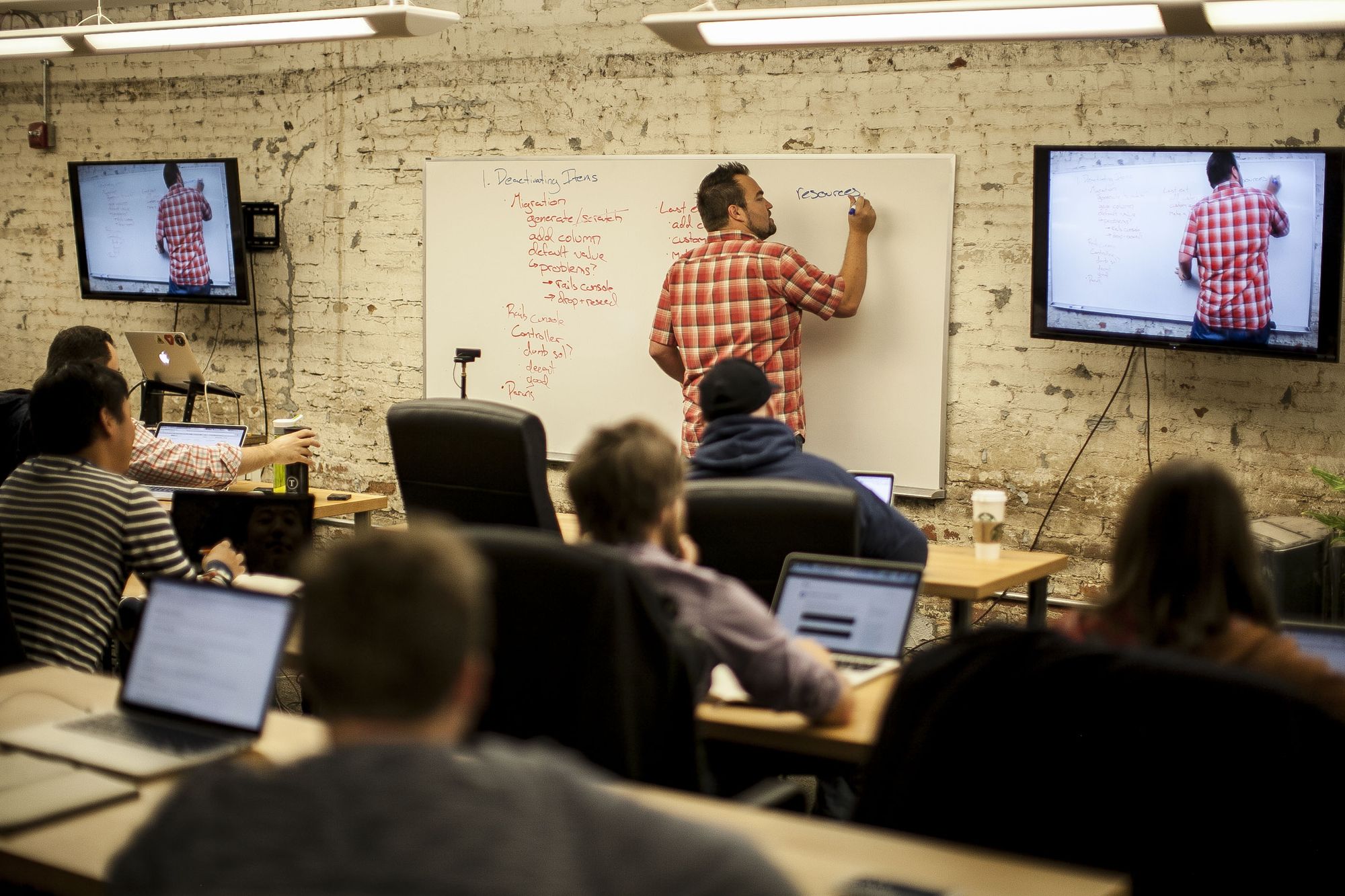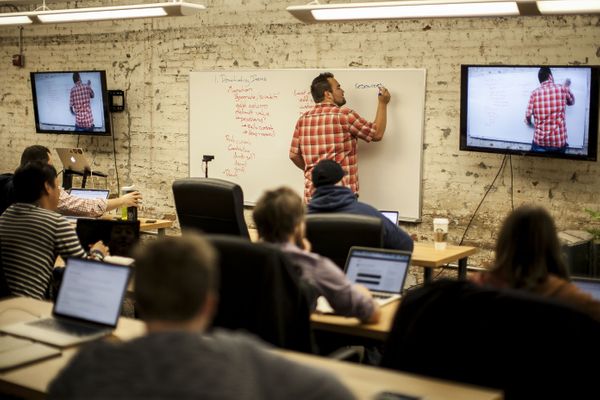 To the Turing Family,
It's been a question brewing for a year now – from "no way" to "maybe" to "really?" to "decided." What is Turing's future? We have learned so much in this year of challenge and struggle. Now we're ready to chart a course forward.
Turing is, now and forever, a remote learning community. We have always tried to learn fast, iterate, and be ready for new ideas. Rewind 18 months, pitch the idea of Turing going remote, and the answer would have been "absolutely not." But the world has changed and so we, too, must change.
While we all are eager to close the COVID chapter, we must also understand that things will never "go back," they will only go forward. In the tech industry, the future of work is remote-first and hybrid remote/in-person. There is no reason to delay developing those skills until one is already in the industry. Remote learning is challenging for sure, but we have never been people to shy away from struggle.
We have always believed that the quality of education is paramount. More than scale, speed, or profit – we see admission to Turing as a promise: you will be successful here AND launch an amazing career. What we have learned over the last year is that, while Zoom life isn't as fun as in-person Turing, it still allows great people to achieve great results.
It's been fascinating to see how the "who" has changed. Already 30% of our active students are living outside Colorado. We've heard awesome stories of success from people with disabilities for whom remote life allows them to better shape the experience to their needs. We've seen parents better able to manage their family responsibilities and still fit in a full Turing day. We hear the stories of students cutting costs and minimizing debts by living with family, friends, or in less expensive locations.
And yet we thrive. Cohorts still spend their entire graduation sharing inside jokes and tales of struggle-support-success. Our Student Circles are more lively than ever as they gather students, alumni, mentors and friends to learn and discuss. We have more active mentors than ever before and they're meeting with students more frequently. And, most importantly, over the last six months we've seen a strong revitalization in the hiring market – where now we're nearing one job offer signed per day.
Remote Turing has proven to be better for a broader audience of students. When we say that our mission is to unlock human potential by training a diverse, inclusive student body to succeed in high-fulfillment technical careers, it means making hard choices to those ends, even it brings some sadness.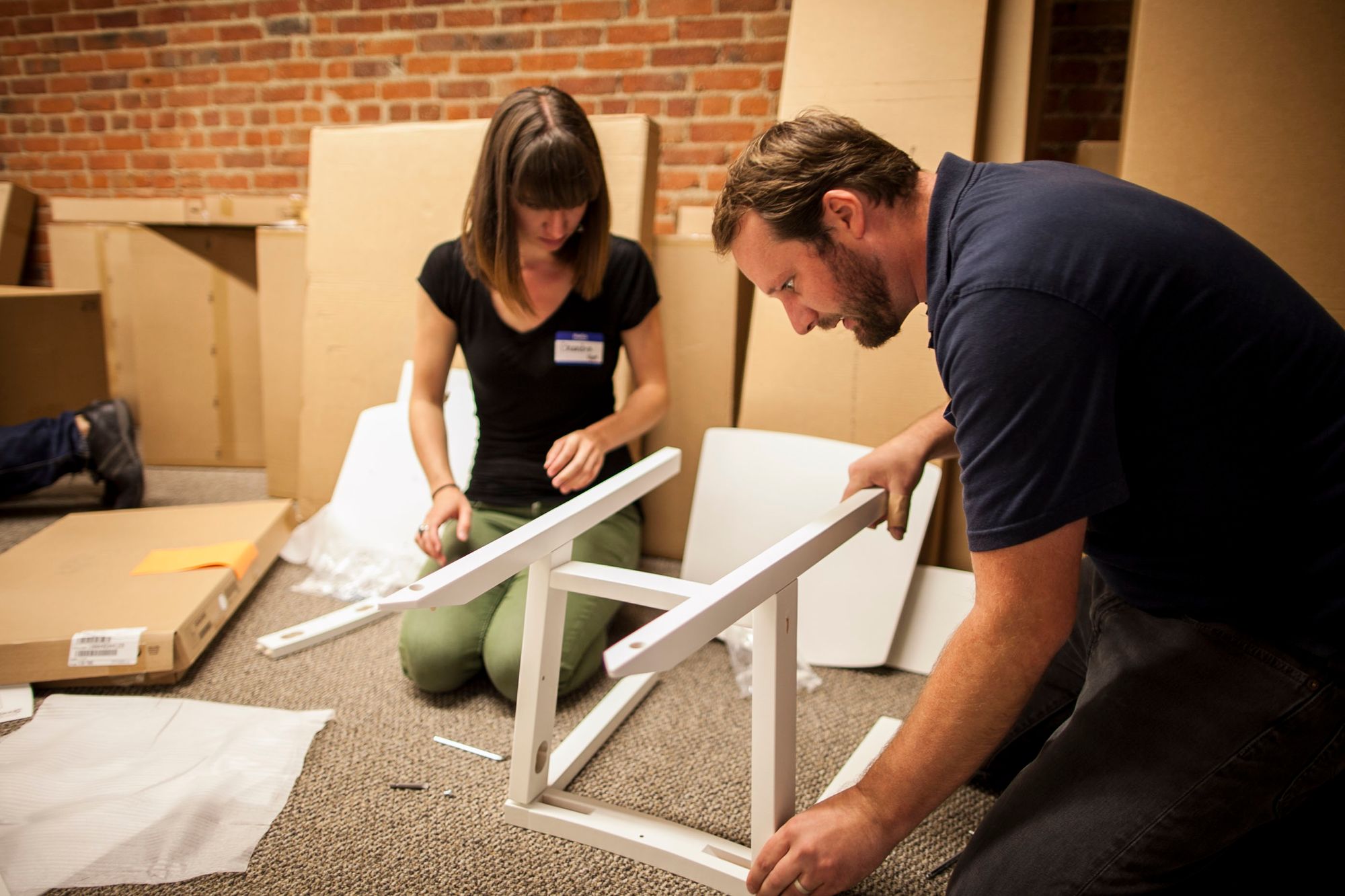 One of those choices is saying goodbye to a place we loved. Whether it was the crusty old basement on Blake, the fancy basement on Market, or one of the temporary spaces in between – we loved you, we appreciated you, and we thank you. While many of our staff and alumni will look back at those in-person days with a deep sense of loss, I know that we can also turn our eyes to the future.
It's a vision of a community not just writing code, not just burning hours in a classroom, not just getting a great job. It's 1200 alumni, soon becoming 2000, then countless thousands, working to build a future we can believe in. Maybe we'll be separated by many miles, but we'll still do it together.
Thank you for being a part of this team; on with the work.
---
I'm Jeff Casimir, the founder and Executive Director of the Turing School of Software & Design. I'm probably on Zoom right now.
This article was written with review and edits from Lindsey Lucero.