Seriously Smart Apps
See how Turing's most recent Demo Comp winners stack up.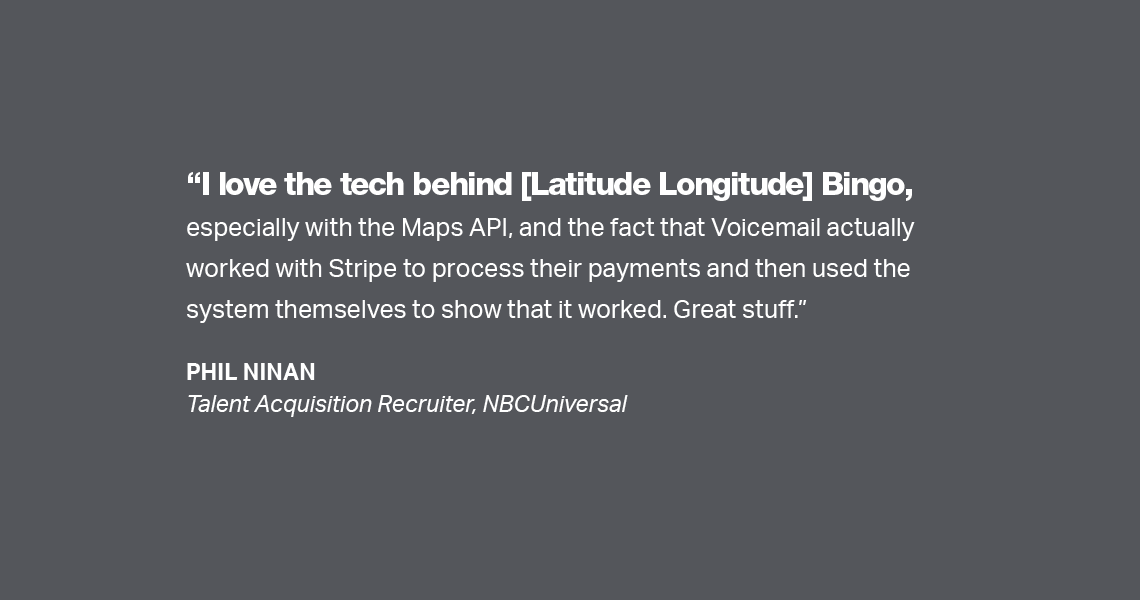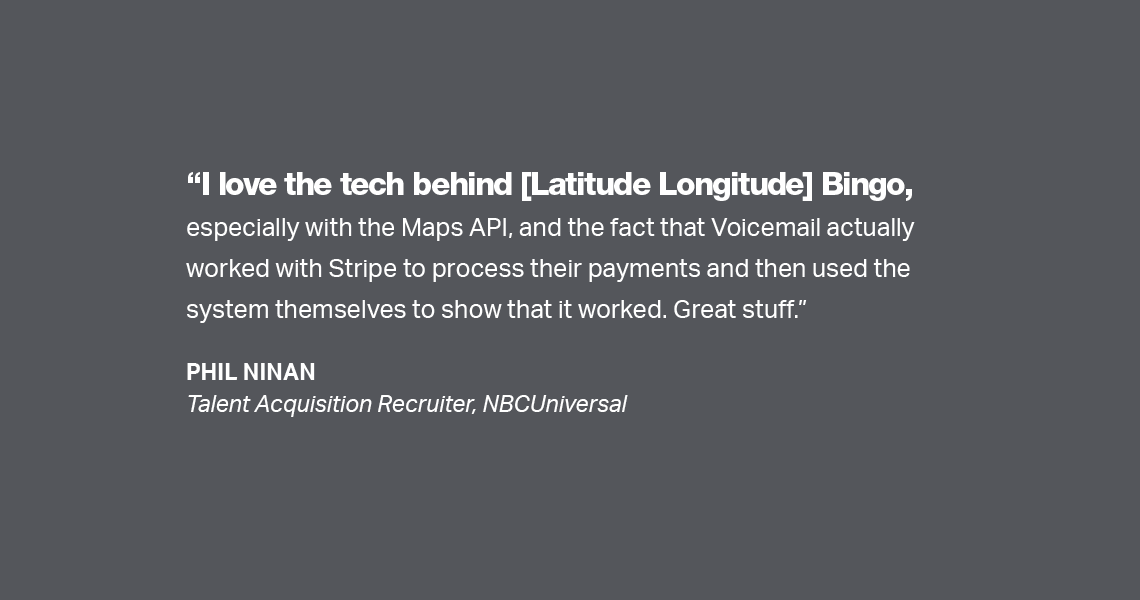 Turing's entire curriculum centers on project-based learning. Students complete between 12-15 projects over the course of the program with high-quality, tailored feedback provided on each one. Demo Comp dials it up a notch. Entries are usually either a Mod 3 stretch tech or Mod 4 capstone project, in which backenders and frontenders often combine to build full-scale working apps that are then brought before a panel of judges.

Here's what Talent Acquisition Recruiter at NBCUniversal Phil Ninan had to say about the top two from our most recent competition, "Most of the teams were engaging and cohesive in their approach. But VoiceMail and [Latitude Longitude] Bingo really showed up well and had fantastic missions (geographic literacy, legislative communications) and real-world applications and usage." He continued, "I love the tech behind [Latitude Longitude] Bingo, especially with the Maps API, and the fact that Voicemail actually worked with Stripe to process their payments and then used the system themselves to show that it worked. Great stuff."
Check out the apps for yourself to see what he means!
Winner
Created by: Nate Brown, Christina Delpone, Gregory Fischer, Billy Frey, and Alex McConnell
The smartest way to send snail mail to your senators.
Since 'letters carry significantly more weight' with politicians than email (according to Consumer Reports), this app conveniently sends them a physical letter without you ever having to print, stuff, seal, stamp and mail it. So while our government may insist on perpetuating gross inefficiency, Turing students know better—they use tech to reverse archaic processes. Now go make your voice heard!

Runner Up
Created by: Anna Kummer, John Kiernan, and Nate Ewert-Krocker

The smartest way to practice your map-reading skills.
Inspired by a favorite geography lesson, this fun and  interactive bingo game allows students to find countries using latitude and longitude coordinates. So if you are one of those worried Wordle fans unsure of its fate since it just sold to the New York Times for an undisclosed seven-figure sum, try this instead. It's free (for now).


Honorable Mention
Created by: Janika Hortizuela, Nolan Caine, Jamie Pace, Rowan Delong, and Erika Kischuk

The smartest way to organize your research.
Inspired by their own time at Turing, this app allows users to save and access important links in an easy, customizable way. So the next time it's circa 1:00 am and you're staring at a screen with a thousand+ tabs open (we've all been there), refrain from the urge to cry. Simply start using this app and say buh-bye to bookmarks forever.
Ready to hire developers who can build seriously smart apps?
Meet the new developers featured here and more of our people on Terminal.


Want to get a feel for what it's like to start building with code?