Turing School would like to introduce Terminal
Terminal is an interactive job board created only for the Turing community.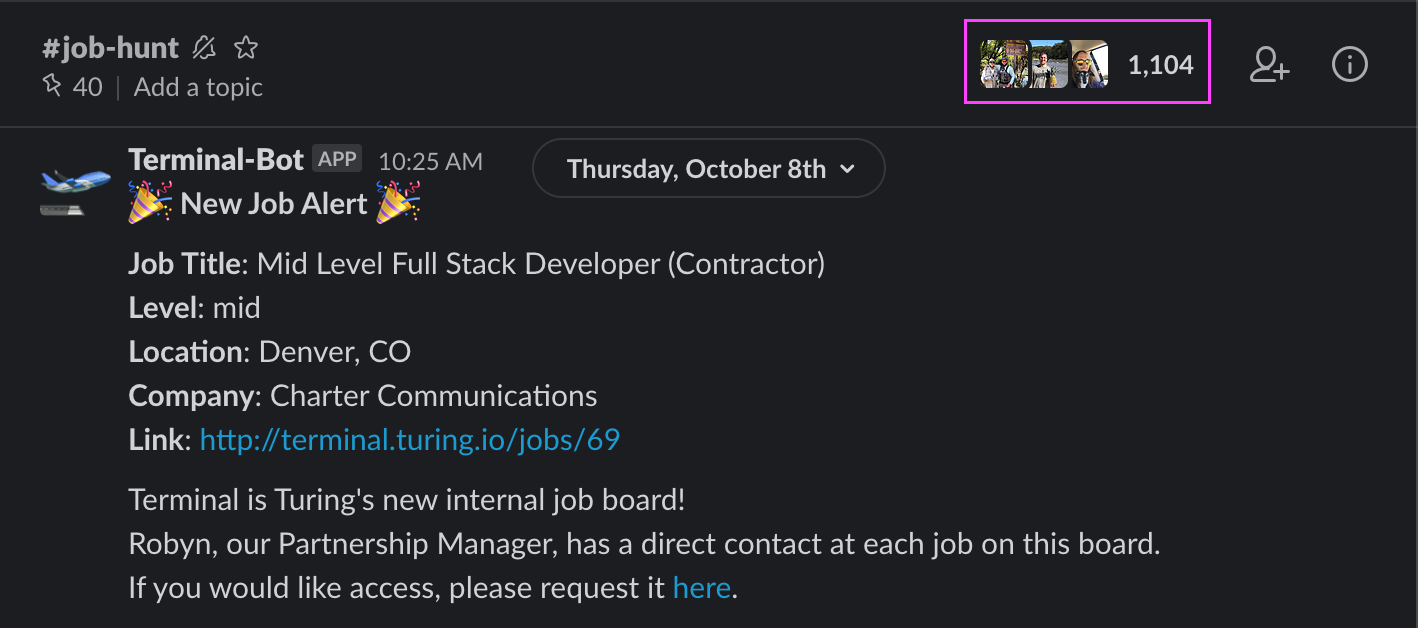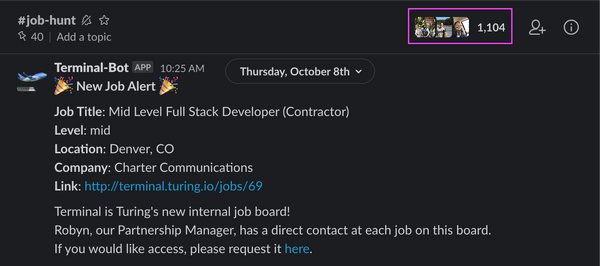 Terminal is an interactive job board created only for the Turing community.
Over the past few years, Turing has built partnerships with companies that hire quality tech talent. Many times, these employers share job profiles and descriptions to circulate across the Turing alumni network to ensure they would get a solid recruitment funnel. After years of only sharing these opportunities via Slack or internal events we realized it was time to build Terminal. An enormous shoutout goes to Turing's Software Development team, Katelyn Kasperowicz (Software Architect), Tanner Welsh (Software Developer), and Sejin Kim (our own Turing+ Fellow).

Our goal is to have a dynamic and simple way for our employer partners to post job opportunities and a way for recent grads and alumni to learn more about applying. It's that easy, a tool to connect great talent with great employers. Terminal has long been a dream of ours to have as a fundamental tool. We hope it will be an ongoing job prospect tool for our alumni as they grow in the field and are in search of mid to senior level technical positions.

The features of Terminal include: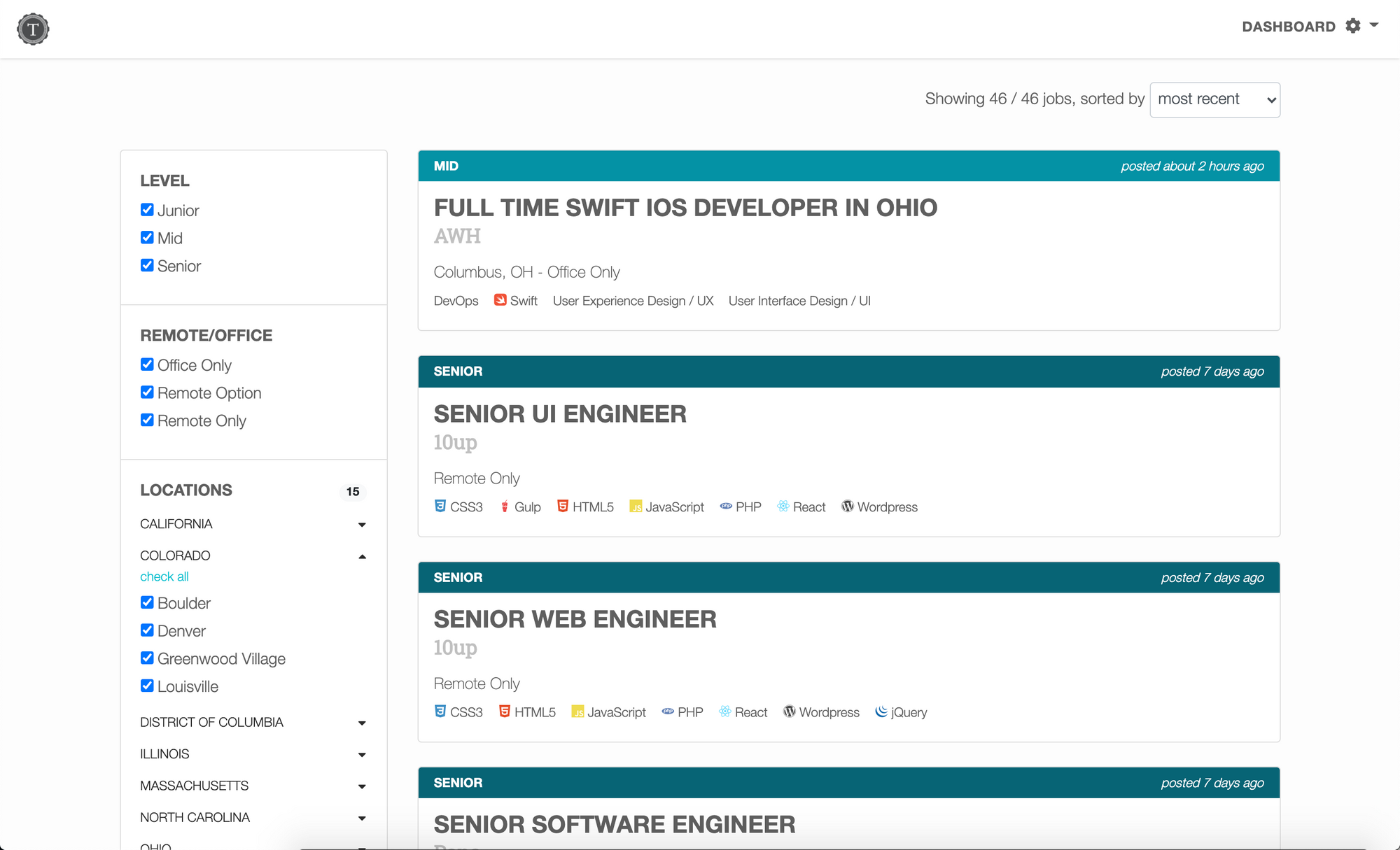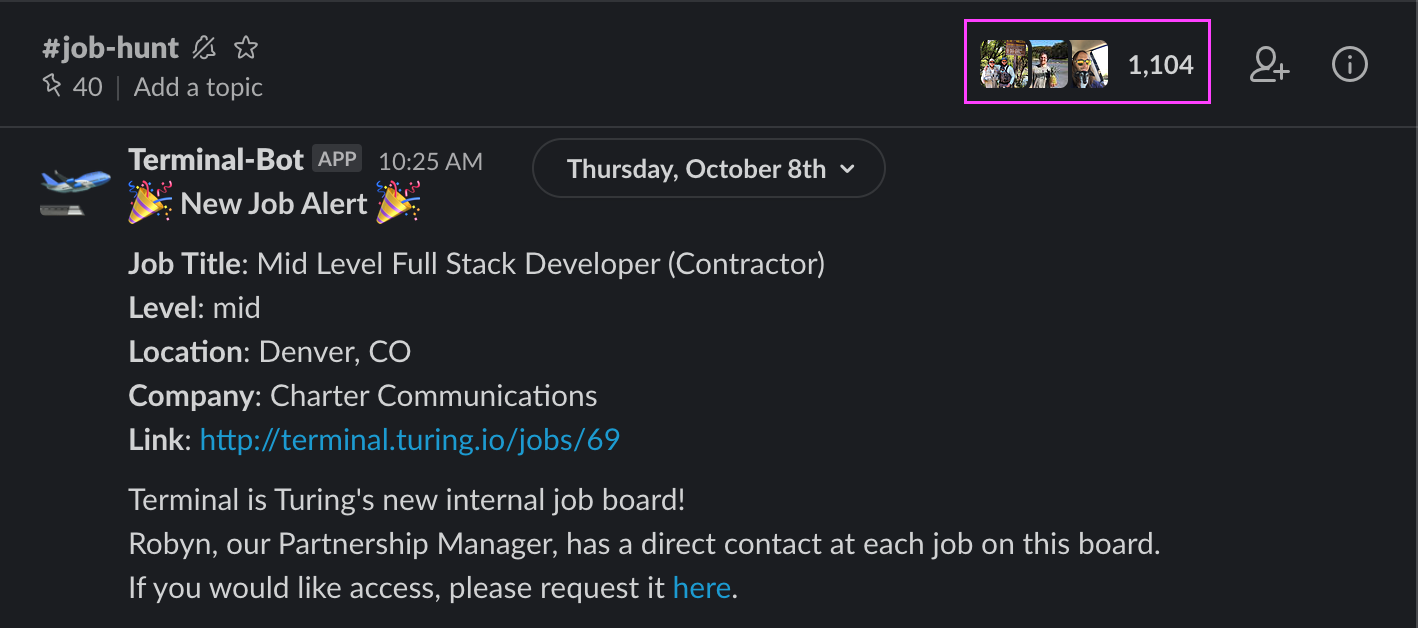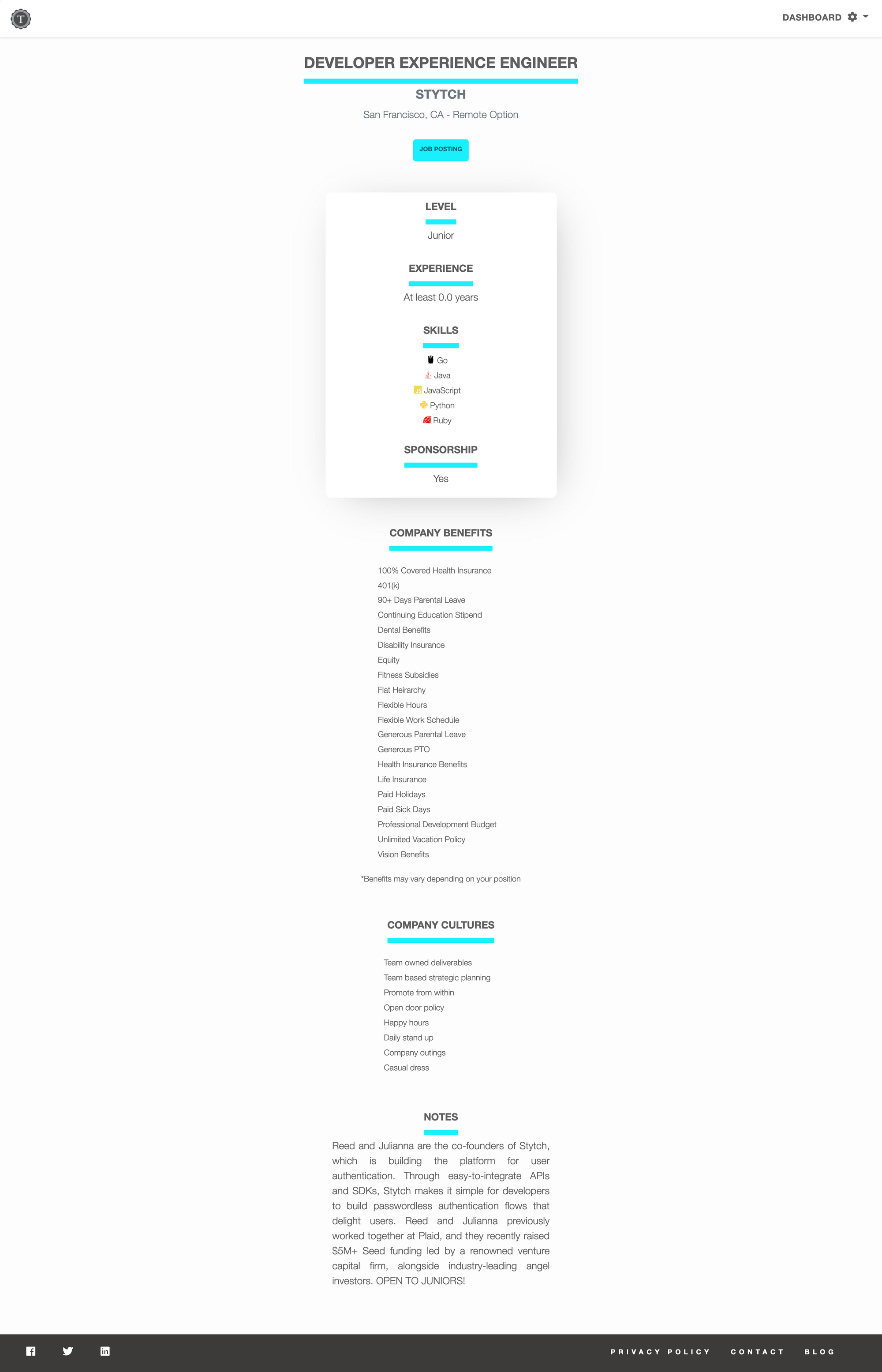 Why would employers want to post jobs on Terminal?

Terminal is accessible to our alumni network of over 1100 developers, all in different phases of their careers. We know sourcing and selecting talent that will serve as an asset to teams and companies takes significant time, and there are plenty of risks associated with it. Terminal makes it easy to demonstrate opportunities to a great group of potential hires, who not only have technical expertise, but a wide range of prior professional experience and skills.
The Turing School community is diverse, hard-working, and innovative. Post a job with us today and find out!

Turing's software team will continue to evolve Terminal and we will keep you updated as we build out this platform.
If you would like to get a job in front of our diverse community (new graduates to over 6 years of experience), please email Robyn Purvin (Robyn@turing.io), Partnership Manager, with the link to your job opportunity.