Turing+ Can Boost Your Company's Product Goals
Your company can help open new doors to the tech industry when you partner with Turing+.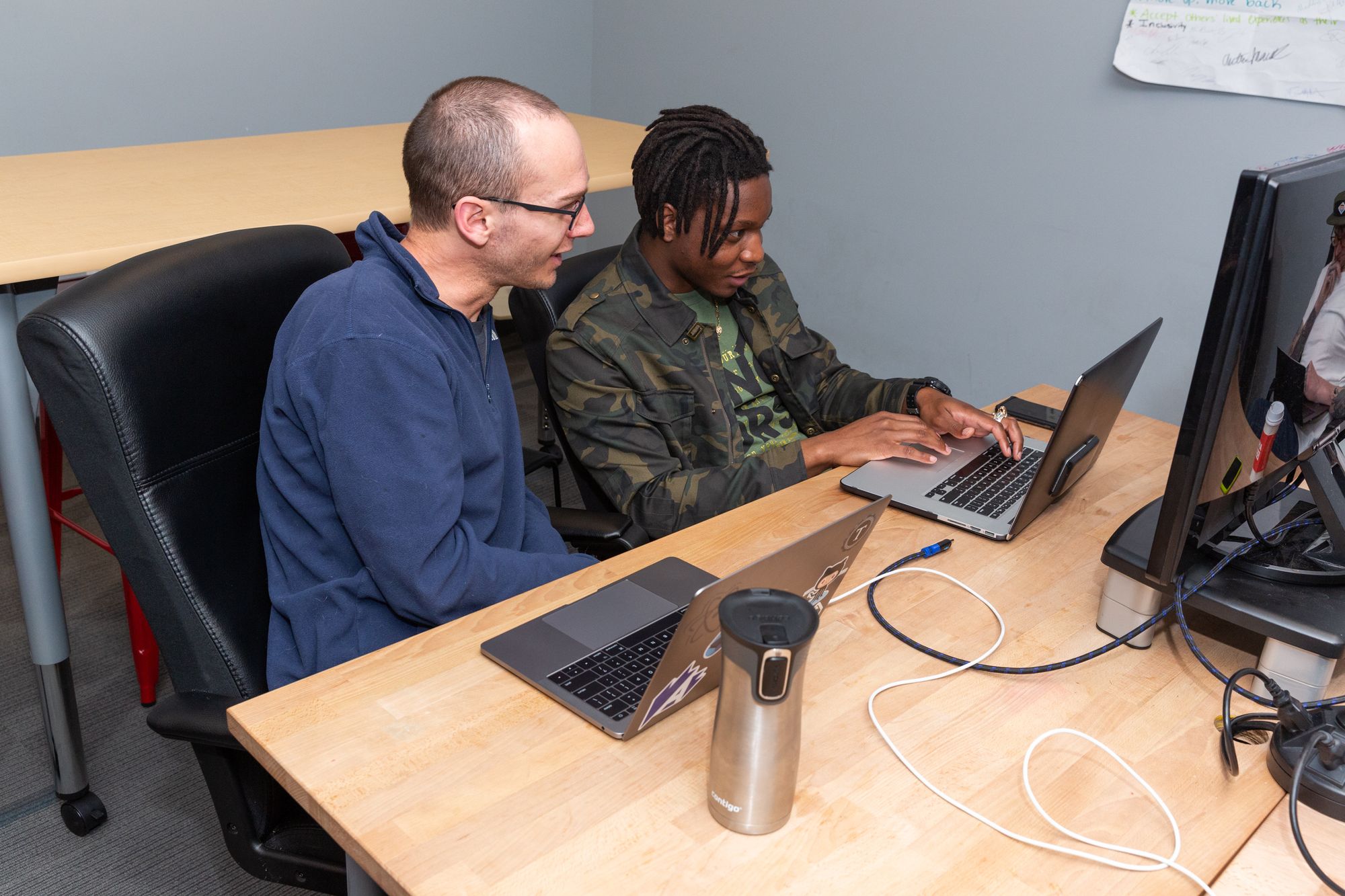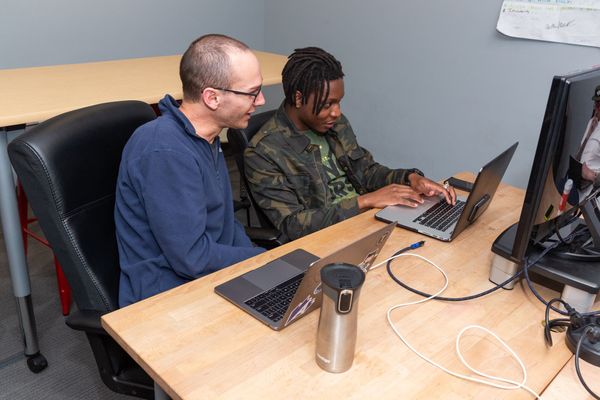 Turing+ (pronounced TuringPlus) is a postgraduate, three-month paid fellowship program.
We serve as a pipeline for top-notch talent and you serve as a launchpad for the careers of selected graduates. Our grads have diverse and unique backgrounds, many of whom bring software engineering skills strengthened by experience in their previous careers. Let our graduates help you build an inclusive tech workforce.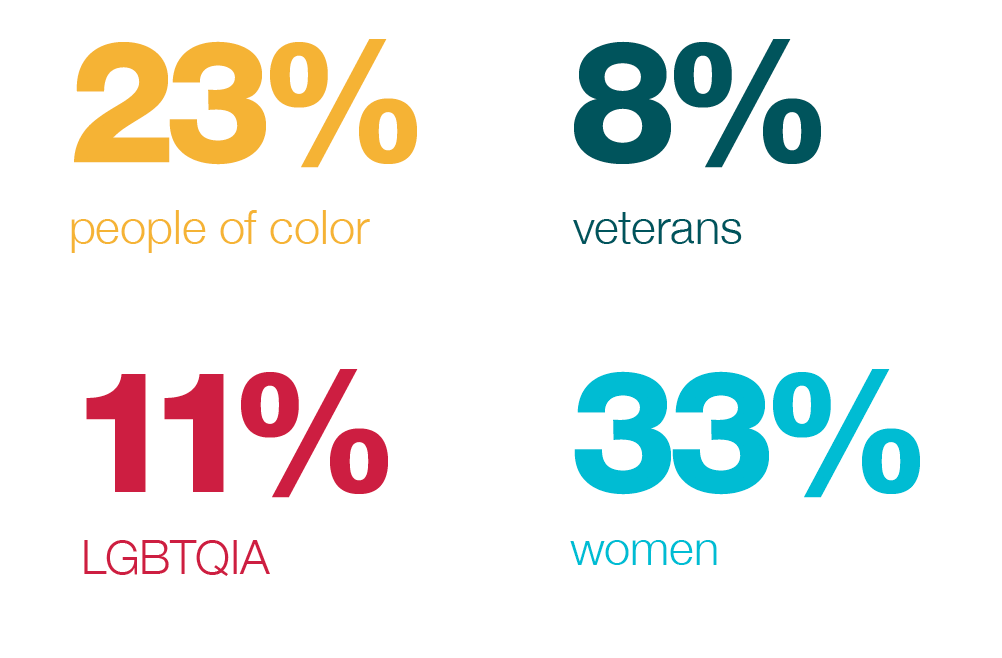 Partner companies notice that Turing Fellows have strong technical abilities from their 7 months of training at the Turing School and the capacity to jump into a variety of environments like learning new languages and frameworks while fulfilling product needs.
"Recent grads might lack 'on the job' experience, but they are fully qualified and ready to learn as much as they can. Every single one I've interviewed has a passion for what they do, which naturally leads into strong and talented team members," – Taylor Pridgen a Front-End Software Engineer at Turbine Labs who mentored Turing Fellows.
Additionally, they bring in professional skills such as collaboration, teamwork, and thought diversity from their experience in prior careers and experience working on Turing projects. They have learned to be self-starters and have the aptitude to work independently and are eager to start building their professional career with minimal mentorship from their selected partner company.

As of November 2020, there are over 40 partner companies participating in the program resulting in over 60 recent Turing grads joining the workforce through Turing+ since the spring 2020 pilot phase. Brand new candidates are added to the pool every 7 weeks creating flexibility in how we can bring in partner companies.
Turing is looking for new companies to add to our list of partners and host one to four fellows every 12 weeks. We ask that the partner companies set up Fellows with the opportunity to work in their codebase and collaborate with other engineers throughout their time with the company.
Email Ingrid Alongi at ingrid@turing.edu to get started as a partner company.

Sign On and create a job description for candidates to review.

Then, it's easy as 1,2,3…

– Phase 1: Turing will share the job descriptions with the Turing+ fellow candidate pool and send the company back names, portfolios, email addresses and phone numbers of those that indicate interest in your company.

– Phase 2: Interview top candidates.

– Phase 3: The company offers the Fellowship to their favorite candidate(s) (up to 4 people), provide an ideal start date, and signs the Host Company Agreement.

Finally, Fellows start work at the company! We hope that Fellowships can turn into full time employment, but at a minimum, the Fellows will gain experience, networking opportunities, and portfolio projects to set them apart from other job seekers.

Turing+ is funded by the forward-thinking companies wanting to help get new people in the workforce. Companies are required to make a tax-deductible $5,500 donation to Turing School for each Fellow they host. Beyond that contribution, the host company is under no obligation to hire the fellow or pay any additional hiring fees. Companies are welcome to provide a bonus directly to the Fellow.
What partner companies say:
"Turing+ provides a diverse field of turn-key candidates who are energetic and ready to put their newly acquired skills to work. Fielding, interviewing candidates, and extending an offer is simple, and Turing+ will partner with you from start to finish, even pre-screening candidates to meet your specific needs. Upskilling the workforce is critical to meet the needs of a growing tech community, and Turing+ enables small companies like us to participate in that." – Evan Harris Chief Technology Officer at TermScout
To get started as a partner company, email Ingrid Alongi at ingrid@turing.edu.