Turing School Thanks our Veterans
Our program takes a considerable amount of time and focus, and we have found that veterans are keenly able to make the transition quite well. We also are eligible to take the GI Bill, which opens up the doors for many.
Today and everyday, we thank veterans for their service and longstanding commitment to protect our country.
Turing is honored that over 40 veterans have either attended or are planning to attend our institution. We continue to work with partners like Operation Code and Air Force Wounded Warriors to expose veterans to the world of technology and determine if this pathway is for them after their military career.
Our program takes a considerable amount of time and focus, and we have found that veterans are keenly able to make the transition quite well. We also are eligible to take the GI Bill® a registered trademark of the U.S. Department of Veterans Affairs (VA). More information about education benefits offered by VA is available at the official U.S. government website at https://www.benefits.va.gov/gibill."
Read ahead for more by Turing veteran students who pursued this pathway with us, reflecting on their choice to attend Turing, their time with us, and the resources they used along the way.
Meet Tony Robertson:
I always loved art and creating. After high school, I earned an associate's degree in graphic design. I tried to balance continuing my education to earn a BA and moving into a career, but splitting my time and energy on both pursuits resulted in being unsuccessful at both. I lost motivation and discipline until I knew I needed to make a change.
This is when the military came into my life. I joined to be a part of something greater and serve my country, but to also refocus and regain the direction and purpose in life that I had lost. I found success in the military; I served for nine years in the United State Air Force working on aircraft armament systems. It challenged me: I handled troubleshooting, maintenance, and loading of weapon systems for the F15, F16, and A10. I was constantly pushing to better myself, both for my own education and for the military family members I worked alongside.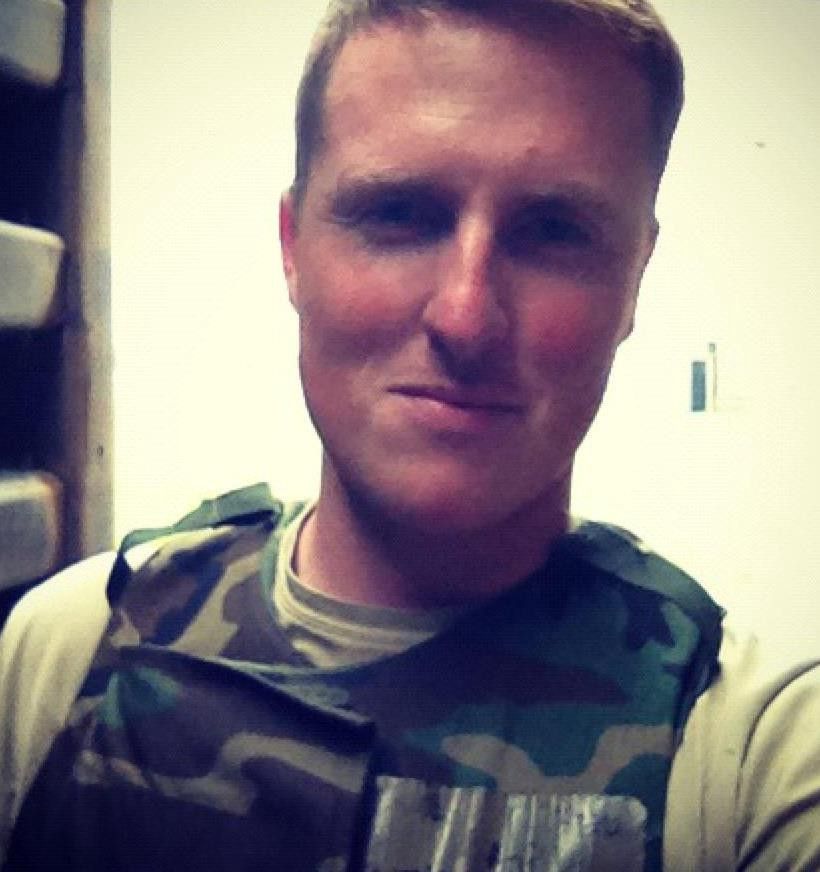 After nine years, I had to decide whether to reenlist (and aim for 20-year retirement) or to separate and find another path. Over the course of my time serving, I had accumulated quite a few injuries, and that was the major deciding factor to seek something new.
The military helps with transitioning back into the civilian world and holds workshops to help you find your way. I considered returning to a graphic design degree because I wanted to get back into something creative. I discovered programming along the way — the logical challenge it provided and the ability to create meaningful products was appealing. I found that I wanted to contribute to the creation of something from start to finish, not just the visual aspect that graphic design afforded me.
Turing was on a list of schools that offer G.I Bill funding. I did a lot of research about Turing and found glowing reviews from both alumni and — more importantly — from the companies that chose to hire graduates from Turing.
I am now a Front End graduate and have chosen to do the Back End program as well. Many people ask me what made me chose to do both programs. I want to have a strong "full-stack" experience, and it helps that the G.I Bill offers the ability to do so. But I think what really made the decision for me is the amazing experience Turing offers.
Turing doesn't just teach programming. It's helped foster crucial professional skills (such as teamwork, empathy, mindfulness), all of which stems from the mission statement of unlocking the human potential for long-term success.
The more time I spend down in this basement in Denver, the more I feel prepared. Prepared, not only to choose what the right career is for me, but to join a company and be able to contribute meaningful value as a part of that team.
Meet Bret Funk:
Two years ago I didn't know what to do with my life. I had just sold my company and wanted to start another small business, but felt my business skills had stagnated. I asked myself: what skills would I need to be in business 20+ years from now? The answer was technology. To test my assumptions, and for fun, I started using FreeCodeCamp to learn basic HTML, CSS, and Javascript. By the time I was building Roman Numeral converters in Javascript I realized that coding was my next adventure and that I needed to acquire coding skills somehow, anyhow.
But how?
Thankfully, Google drove me to Operation Code, a 501(c)(3) veteran-led nonprofit organization and community dedicated to helping military veterans and families launch software development careers. And it was no joke, the community is full of great people that genuinely want to help. I asked the Operation Code community, if you could go to a coding school anywhere in the U.S. that accepts the GI Bill®, where would you go? The answer was, overwhelmingly, "Go to Turing." So, I moved to Denver and enrolled in the Back End program of the Turing School of Software and Design.
Being a student at Turing was very similar to my experience working on F-14Ds on the flight deck of the USS Abraham Lincoln. It was intense, overwhelming at times, lots of hard work, very community driven and, at least part of the time, fun.
However, Turing is hard, really hard, and to execute at such a high-level for seven-months straight requires a lot of discipline, luck and support. To ensure my success, Operation Code assigned me a mentor. I had two great mentors, Rick Rein, CTO of Operation Code, and Bob Roberts, a Rails and React developer. Both were very liberal with their time and were there for me when I really needed help. And thanks to their help, and after seven months of hard work, I am proud to say that I am officially a graduate of a coding school (and the BEST coding school, but I might be biased…).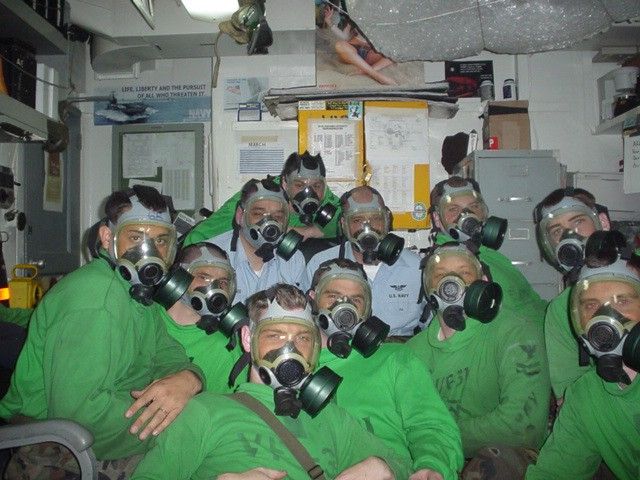 I couldn't have gotten this far without Operation Code. And I feel a debt of gratitude to them and hope to give back to others in the community the way the community has given back to me. I have already planning on contributing to the Operation Code github repo, and can hopefully mentor others and help other veterans ready to start their software development journey.
If you are a veteran or spouse who is interested in coding, check out: www.operationcode.org
If you are a veteran interested in becoming a software engineer, Turing might be the next step for you. We are happy to speak with you and introduce you to other veterans who have found success in our program as well — please contact Erin Williams at erin@turing.io with any questions at all.
In the meantime and always, we thank you.