Why these Turing Alumni joined an August Cohort
Ask any student or alum from Turing School of Software & Design and they will tell you, cohorts are (mostly) everything.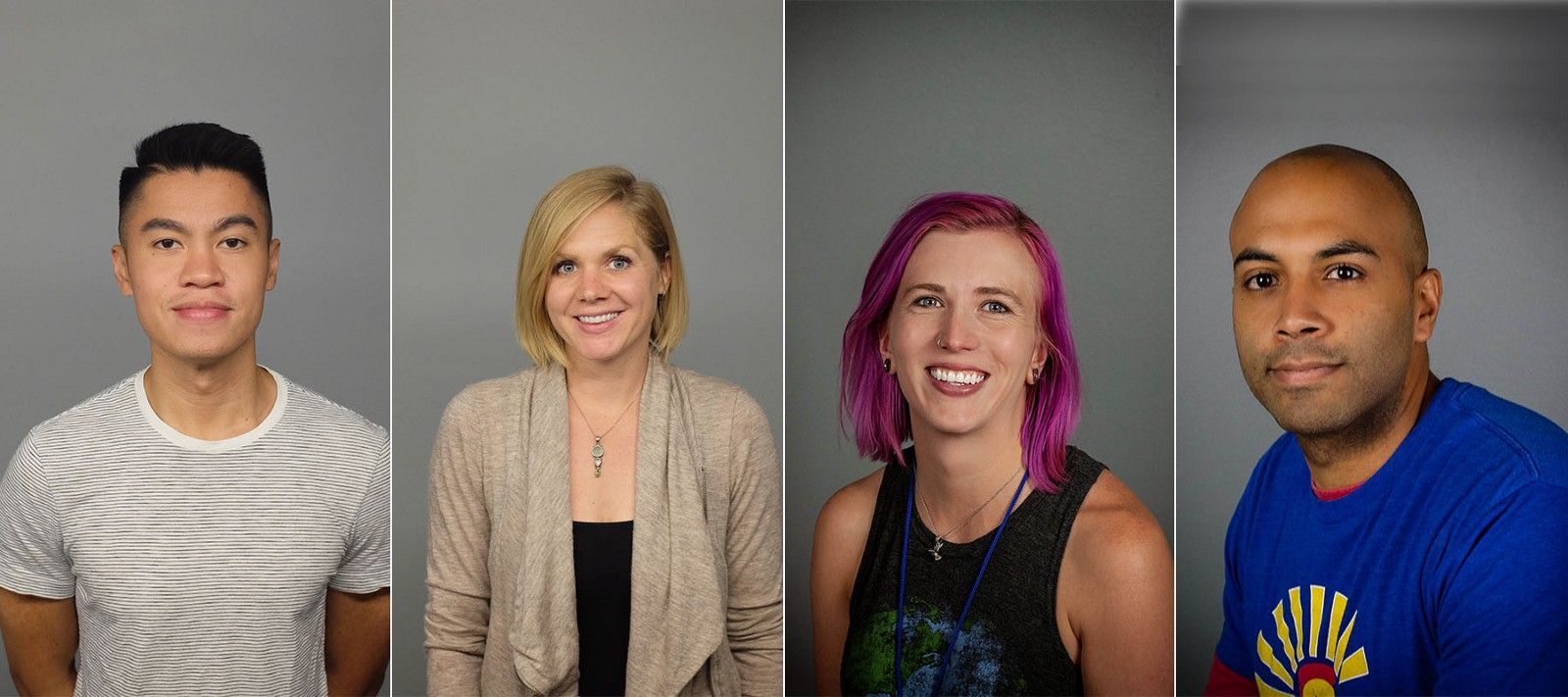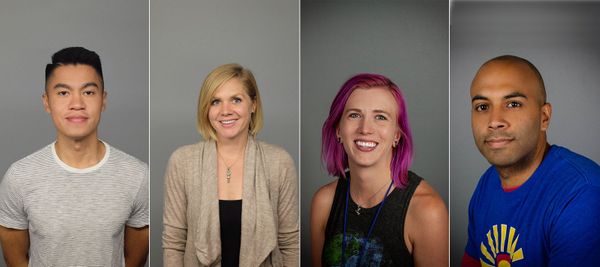 ---
Ask any student or alum from Turing School of Software & Design and they will tell you, cohorts are (mostly) everything. Your cohort is a group of people you will complete the program with, and there are usually 24–30 people in each cohort.
First, what is a cohort? At Turing, we break down and name our cohorts in two ways. First, by the start date, using the digits for the year and month (YYMM) the cohort begins. Then, by which program — FE for Front End Engineering and BE for Back End Engineering. So, our upcoming cohorts that begin August 12 will become 1908 FE and 1908 BE. Got it? Awesome!
As we approach our 1908 start date, we took the time to catch up with a few 1708 and 1808 alums and had them share what they've been up to since graduating from Turing, and reflect on what it was like to be in an August cohort.
Adrian Lara, 1708 BE
Before I came to Turing, I was in the actuarial field. I had about a year and a half of experience in that field, but I found myself in a 8+ month long job search as I was having a really hard time finding companies with people and cultures I connected with. I felt like I had 2 options: Work for companies I didn't believe in or go back to school to open doors to other career paths.
One of the only challenges I faced with starting in August was the limited amount of sunlight I'd see once fall and winter really picked up. I really needed to make it a point to take lunches and breaks outside when possible. One of the bright spots (and challenges, depending on your situation) was being in Turing during the holidays. For me, the break to visit out-of-state family during this time was refreshing and motivating. Of course, this could've been an issue had I not stayed disciplined enough to keep up with my work while I was away.
Finally one of the major advantages of starting Turing in August is that you will potentially finish near the beginning of when many companies set their budget and are able to hire developers.
Since graduating Turing, I've worked at two companies, both of which have great cultures of work-life balance and career advancement. Being in this field, I feel empowered knowing there are so many companies across different fields that I can work for. I've also been fortunate enough to be acknowledged for good work with pay increases in my time in this career, and my significant other and I were able to buy our first home a few months ago.
Switching careers is intimidating and nerve-racking — at least it was for me. Being accepted to Turing means the doors open for you — don't let fear slow you down or hold you back. Stepping through that door, being ready to put in the work and keep an open mind, has led me to life opportunities I've never had before.
Emily Wise, 1708 BE
Before Turing, I was working in Corporate America. I worked about four years at a global aluminum company after finishing my masters in agricultural economics and my MBA. I held various roles, from marketing to a corporate human resources manager, but always grew bored with the work. So, I quit. Ready to do a 180, I moved to Colorado for a fresh start and to get into tech. The rest is history…
I moved to Denver in June, and had a great time taking a break from corporate life, and spent time hiking and camping. It felt natural to start a new journey and join the August cohort — like the start of a new school year! Plus the timing was perfect with the holidays, and I was able to complete the cohort in the early spring. With my background in HR I knew the cycle and that it was a good time for companies to have budgets for hiring.
I am on my second job! I started working in at a local woman-led startup in Denver. I now work for TeamSnap — it is a fully remote company, with a larger and growing engineering team! I love it and am continuing to learn so much everyday. Now, I am about to move to Oregon with my boyfriend. My career as a remote dev has made it easy to re-locate for him and getting to see our families back east without taking vacation time!
If you're considering enrolling at Turing, just do it! You won't regret it. My life motto as of late is "just say yes". You typically regret what you don't do… not what you do. Either way you will learn and grow so much as a person, meet great people, and at the end will have the technical skills to start a cool career with endless flexibility and challenge.
Nikki Holland-Plum, 1808
Before Turing I worked for Denver Public Schools, supervising before/after school and summer camp programming. I also worked in the nonprofit sector facilitating trainings and social media implementation. I had been looking at changing my career for a while, I finally made it to a Try Coding event and was ready to start immediately after getting a teaser of what I would be able to accomplish at Turing — so I enrolled in 1808.
Turing is a huge commitment for the length of the program. It was the hardest, most fulfilling thing I've done in my life. Turing was the best investment I've ever made in myself. Sometimes I felt like I couldn't do it, but I did and I couldn't be more proud of myself. I worked for Coding with Kids during my job search. Now I've moved to Atlanta and I started a paid internship with Pandora Media.
Geoffrey Adebonojo, 1808
Before Turing, I was an English teacher and then unemployed for awhile. Once I decided that going to Turing was what I wanted to do, I knew I wanted to start ASAP, so I joined the August cohort because June had already passed. It was hard being distant from my friends and family for 7 months, but I would still tell anyone who is considering Turing to just do it. After graduation in March, I searched for a job for seven weeks. I'm now working as a developer at CaptainU.
---
If you're interested in going back to school this August in a way that will change your life and unlock your potential, then don't waste any more time! The July 15 deadline to enroll in Turing's 1908 cohorts is approaching. So start or complete your application today. If you have any questions about the application process, admissions, or enrollment, reach out to Erin Williams, Admissions and Enrollment Manager at contact@turing.io.