8 Black Tech Trailblazers to Celebrate This Black History Month
This Black History Month, learn about the accomplishments of Black tech pioneers who transformed aerospace, the music industry, gaming and more.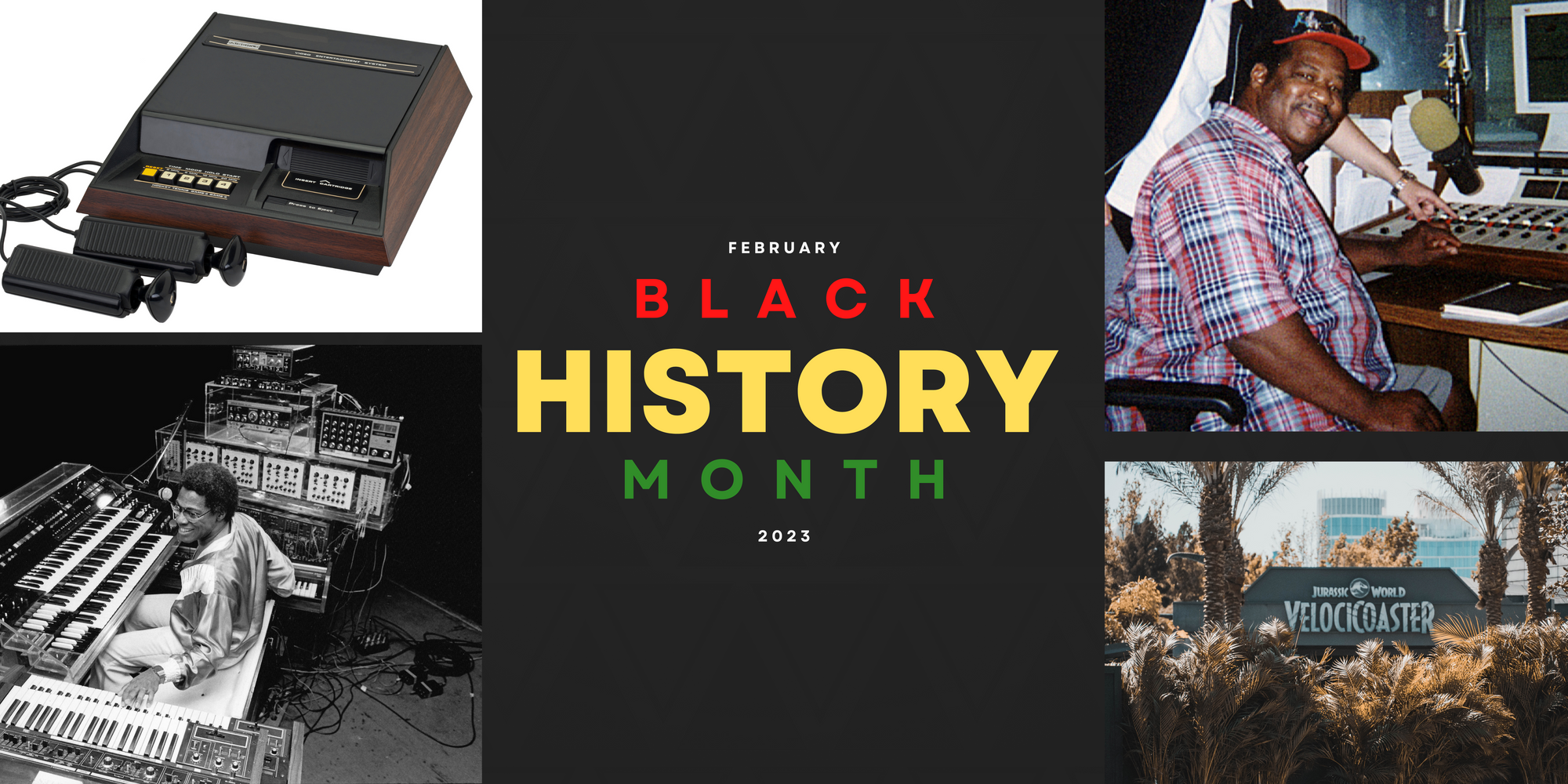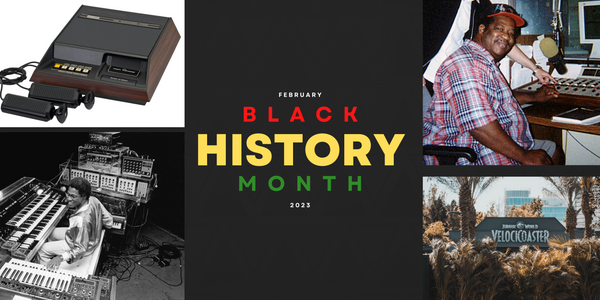 For over a century, Black History Month has brought some well-deserved recognition to the accomplishments of Black Americans, and their often-overlooked contributions to this country's culture, history and advancement. And today, we recognize the march of social progress is still slower than many of us would like—especially in fields from which BIPOC have traditionally been excluded or underrepresented.
Although Black Americans make up around 14% of the country's population, just 8% of professionals in computer systems design and related scientific and technical services are Black, according to the Bureau for Labor Statistics.
Despite the tech industry's long-standing lack of diversity, however, there are many Black computer programming and gaming innovators, front and back end engineers, mathematicians, and tech visionaries who have made remarkable contributions to their fields. From NASA rockets and military jets, to Hollywood films, to computer and video games, to the music you listen to, Black tech professionals have shaped the way we interact with the world, and our sense of what's possible. This Black History Month, let's honor eight tech leaders and role models who changed the game: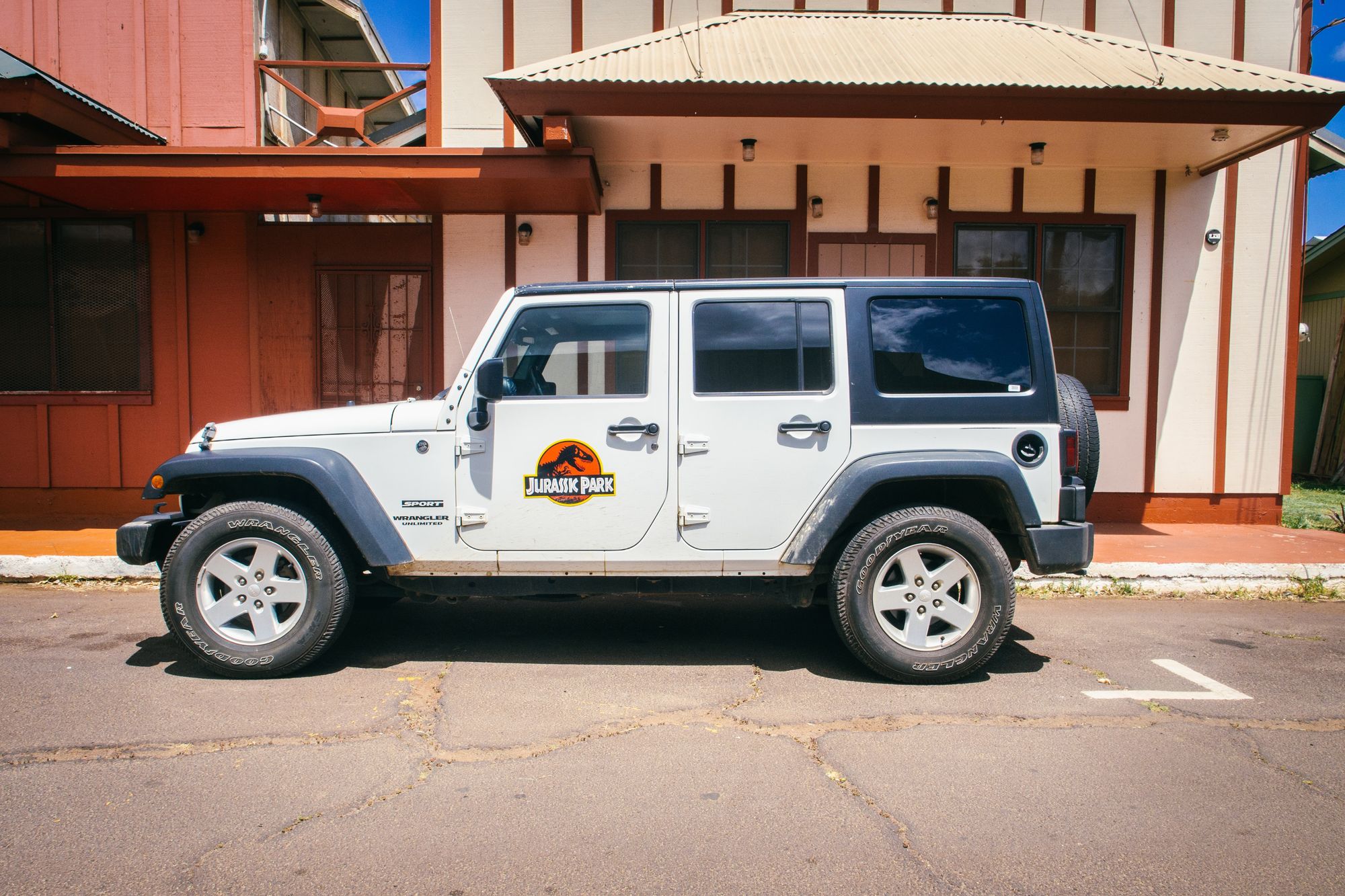 Marc Hannah — Electrical Engineer and Computer Graphics Designer
If you love the special effects in Terminator 2 or the ultra-realistic dinosaurs in the Jurassic Park franchise, one of the people you should thank is Marc Hannah. After earning a Ph.D. in electrical engineering from Stanford, he co-founded Silicon Graphics Inc. (SGI) in 1982,  and spent over a decade developing rending hardware and other technologies that made the advent of computer graphics possible. In the years after his tenure as SGI's Chief Scientist and Vice President, Hannah continued to make notable contributions in online video compression and consumer electronics, including a portable music player for the Nintendo Game Boy Advance.
Evelyn Boyd Granville — IBM Computer Programmer
Even before she started work at IBM in the 1950s, Evelyn Boyd Granville had already broken ground as the second Black woman in the U.S. to earn a Ph.D. in mathematics, and the first to do so at Yale University. After a postdoctoral fellowship at New York University and a stint teaching at Fisk University, Granville joined IBM in 1956 and worked in the SOAP and FORTRAN programming languages, then spent the next year writing computer programs for NASA's Vanguard satellite and Mercury spacecraft. In the 1960s, Granville continued her work in aerospace at North American Aviation contributing her mathematics expertise and problem-solving skills to the Apollo mission.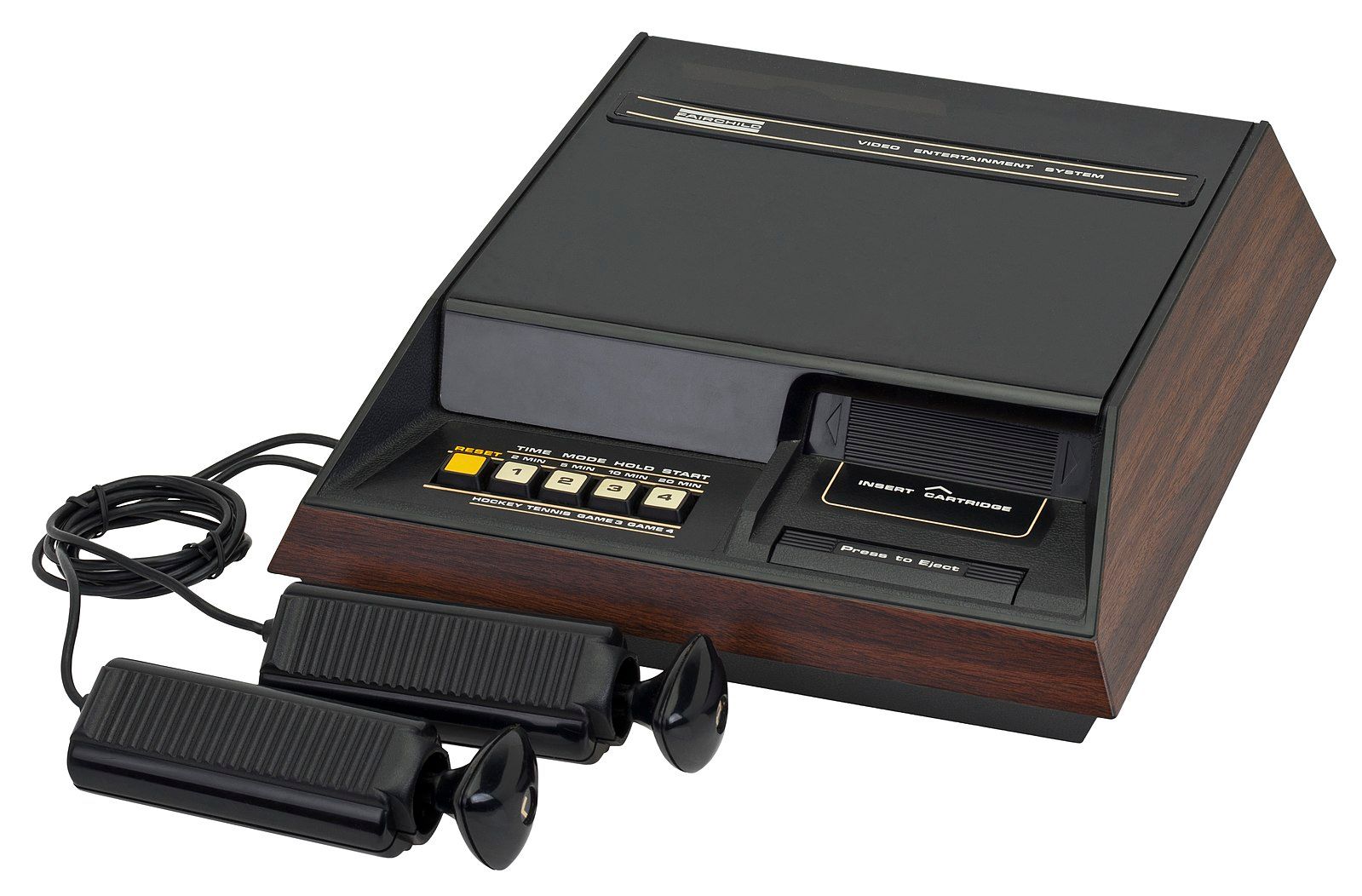 Jerry Lawson — Video Game Engineer
Jerry Lawson has been hailed as one of the "fathers of modern gaming," thanks to his work on the Fairchild Channel F, an early video game console released in 1976, long before Nintendo or Sega and contemporaneous to Atari. Not only was he a frontrunner in video games—then a tiny tech niche and today a $196 billion global industry—Lawson was a pioneer as a Black engineer in the tech industry.
In addition to being Director of Engineering at Fairchild, Lawson also was the sole Black member of the Homebrew Computer Club for computing hobbyists in Silicon Valley. Other club members included Apple co-founders Steve Jobs and Steve Wozniak and computer programming wiz John Draper. Though his name may not have the same household recognition of some of the club's other early members, Lawson was honored with a Google Doodle in 2022 after his death—a small tribute to a long legacy.  
Mary Jackson, Katherine Johnson and Dorothy Vaughan — NASA Mathematicians and Engineers
Most recently celebrated in the 2016 film Hidden Figures, Mary Jackson, Katherine Johnson and Dorothy Vaughan were three of the women hired to do painstaking computational and engineering work for the National Advisory Committee for Aeronautics, later renamed NASA. Together, they broke barriers for both women and BIPOC technical professionals in the 1940s and '50s.
Jackson began her career as a NACA research mathematician at the Langley Research Center, and was later promoted to become NASA's first Black female engineer. She made numerous contributions to aeronautics, and equally significant were her efforts to diversify hiring and advancement within NASA for both BIPOC and white female employees.
Vaughan headed NASA's segregated West Area Computing Unit as its first-ever Black supervisor, and one of the only women to serve in a managerial position at Langley. Like Jackson, she was instrumental in giving fellow women opportunities for professional development in addition to her cutting-edge work with FORTRAN, the first high-level programming language.
Johnson began her career as a mathematician and programmer during World War II and the space race. For nearly a decade, Johnson headed the West Area Computing Unit, following in Vaughan's footsteps. She taught herself and her colleagues FORTRAN, which was instrumental to the development of space-launch vehicles such as the Scout.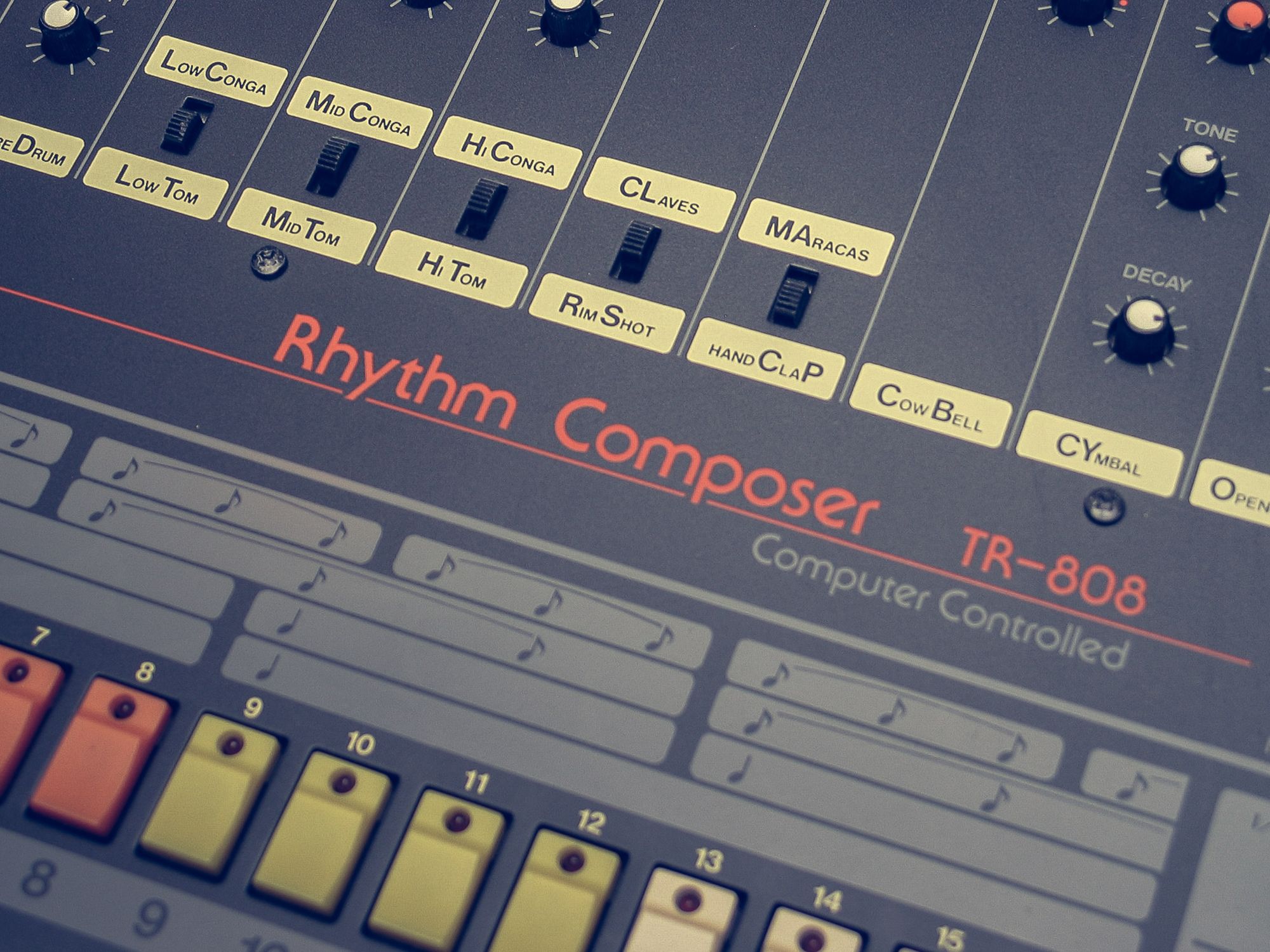 Don Lewis — Electronic Music Engineer
Don Lewis may not be the most recognizable name in pop music or EDM, but the synth and percussion visionary has a prominent role in many favorite songs. His wide-ranging career started with a degree in Electronics Engineering from the Tuskegee Institute in Alabama. He also excelled as a performer, singing with the Tuskegee Chorus and musically supporting Dr. Martin Luther King Jr. and other Civil Rights leaders at their marches and rallies. Later, Lewis joined the Air Force and spent time working as a Nuclear Weapons Specialist.
Lewis found the perfect blend for his technical and creative chops as an electronic engineer who helped develop a variety of electronic music equipment, including the Roland TR-808 drum machine, Pascetta Polyphonic Keyboard, Roland 8-channel mixer and Yamaha DX7 synthesizer. His work helped define the evolving sounds of the 1970s and '80s as niche music genres like disco and techno began to influence mainstream acts. Lewis designed soundscapes and played with icons including Michael Jackson, Quincy Jones and the Beach Boys—work celebrated in the 2020 documentary The Ballad of Don Lewis.
John Henry Thompson — the Developer of Lingo Programming
Fans of the Adobe creative product suite know how crucial the Lingo programming language is to rendering graphics from a variety of formats. But they might not know that Jamaican-American John Henry Thompson is the computer programmer who invented Lingo.
After emigrating from the United Kingdom to the U.S. as a child, Thompson studied Computer Science and Visual Studies at MIT and worked for LucasFilm on graphics editing and processing. Later, while working for Macromedia, Thompson developed the Lingo programming language in an effort to increase the accessibility of digital media. Since the 1980s, he has continued to teach coding workshops both in the United States and Jamaica, advocating for more tech professionals to explore the intersection of programming and art.
Ready to start your journey in programming? Turing offers BIPOC Scholarships and Inclusion Scholarships for students with Disabilities, First Generation, Low-Income, LGBTQIA+, Religious Beliefs and Veteran students as part of our mission to increase parity in computer programming! Want to learn more about how we're working to increase diversity and accessibility in tech? We have more information on our blog.