Announcing the First-Ever Recipient of the bigLOVISA Scholarship at the Intersection of Environmentalism and Tech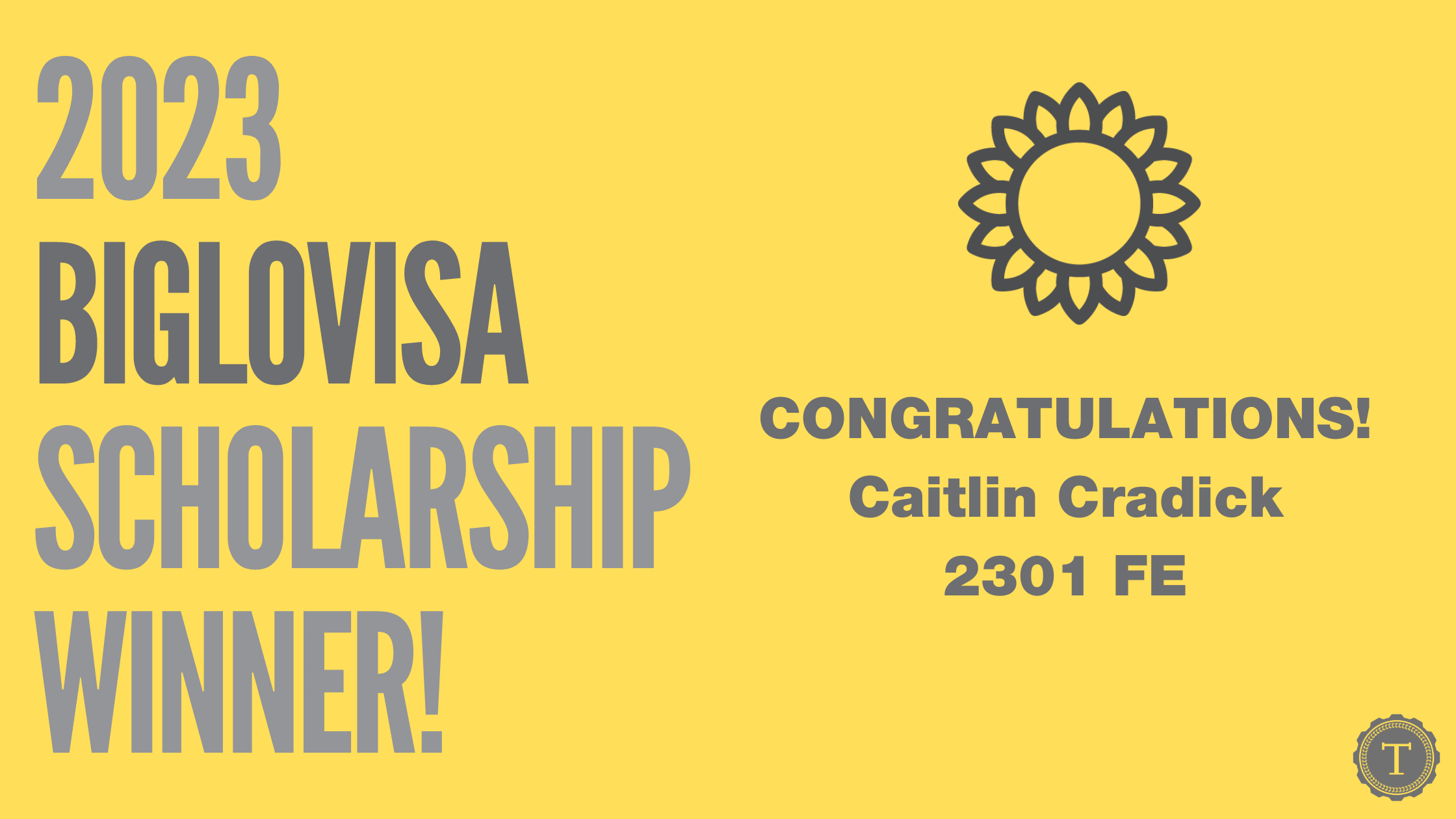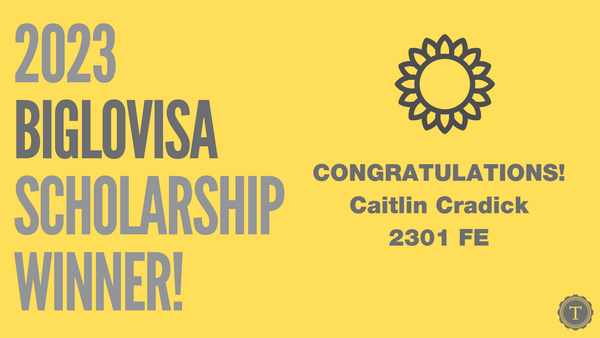 In May of 2022, we announced a new scholarship at Turing: the bigLOVISA scholarship. Established in honor of Turing alumna Lovisa Svallingson after her tragic and unexpected passing in 2021, the bigLOVISA scholarship is awarded each February 20—Lovisa's birthday— to an incoming Turing student who is equally passionate about the intersection of tech and environmentalism. One year later, we are proud to announce that Caitlin Cradick (FE 2301) will be the first-ever recipient of the bigLOVISA scholarship.
Lovisa was passionate not only about the environment but also about creating opportunities for women in tech. She headed the Joan Clarke Society for women and non-binary people at Turing during her time as a student, and continued to mentor fellow women professionally after graduation. We are infinitely grateful to Lovisa's family and friends who made this scholarship possible, and to everyone who donated to bring their dream of honoring Lovisa to fruition.
Caitlin is a student who embodies many of Lovisa's best qualities. She decided to pursue Turing's front-end engineering track after participating in a few Try Coding workshops. Caitlin was drawn to Turing's strong sense of community, and its culture of reaching out for connection and support. She also strongly identified with the school's mission to build a more diverse and inclusive tech industry, one class of future coders at a time.
"As a queer woman, I have never seen myself fitting the mold of a typical software developer."
"As a queer woman, I have never seen myself fitting the mold of a typical software developer," explained Caitlin of her decision to pursue a front-end career. "After going through the workshops and Mod 0, it was inspiring to be part of a group of people working toward the same goal who don't fit this convention either."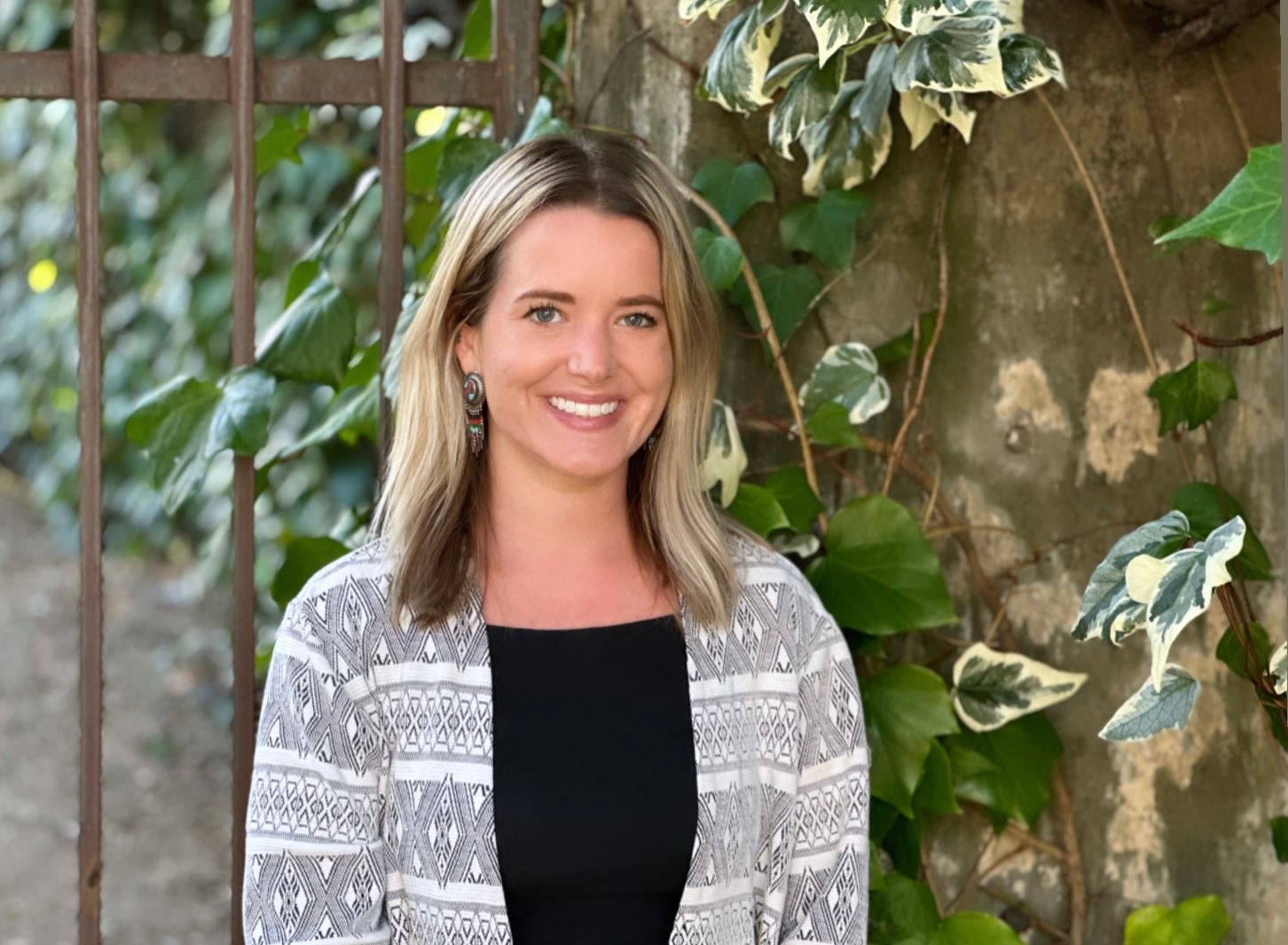 The Path to Environmentalism and Tech
Before she found coding, Caitlin spent much of her education and career focused on a passion for environmental sustainability. Drawn into the environmental movement by early exposure to animal rights campaigns detailing the toll of factory farming, Caitlin eventually majored in environmental sociology at the University of Tennessee in Knoxville.
Through her studies, she developed a richer awareness of the way that class and race intersect with environmental resource management, from issues like environmental racism to the accessibility and impact of outdoor recreation.
"In retrospect, I would have maybe had a better chance of finding a job if I had gotten a science-based degree related to environmentalism," said Caitlin, "but I was so passionate about it."
Caitlin has spent the past decade involved in social justice work, from volunteering with campaigns against mountaintop removal in Appalachia to starting a feminist meet-up and support group while living in Taiwan. Her professional experiences in the mental health and nonprofit sectors included horticulture therapy, human resources coordination and developing DEI initiatives.
Caitlin's perspective as a software developer is strongly informed by this diverse wealth of experience, as well as her experience growing up as a queer woman in the buckle of the Bible Belt.
Intersectional Perspectives in Tech

"I think intersectional identities add a different value or different lens," said Caitlin of why diversity in tech is so important. She cited an artificial intelligence program developed for recruiting at Amazon as an example of how existing biases in tech self-perpetuate.
"The AI went over 10 years of resumes, when it was mostly men applying for these jobs," notes Caitlin. "The AI wound up favoring male candidates, and even threw out graduates from women's colleges. The AI taught itself bias that determines who gets housing. That bias affected something as important as where someone lives—a basic human need."  
Caitlin wants to do more than simply diversify the tech industry, however. She also wants to use tech to advance awareness about environmental sustainability in an empowering way.
"The intersection of tech and environmentalism has gotten much more global," Caitlin said. "People have tools to speak about environmentalism in a different way. You're able to see the effects of different climate instances like mountaintop removal, fracking or natural disasters outside those regions."
Just look at widespread coverage on social media platforms like Twitter of the recent earthquake in Turkey and Syria or the toxic spill that resulted from a freight train derailment in East Palestine, Ohio, for example. These days, it's easier than ever to think globally and act locally. But Caitlin acknowledges that information overload can have a negative effect—especially for young people who maximized screen time during the pandemic.
Indeed, there's always two sides of the coin when it comes to tech. While Caitlin is excited about social media as a means for marginalized communities to find one another online, she also notes that social media puts an incredible amount of pressure on teen girls and young women, and at younger ages than in the past.
Outdoor influencers on platforms like Instagram and TikTok have drawn fresh attention to the positives of spending time in nature and Leave No Trace principles. But they can also create a "snap-a-picture-and-drive-off" phenomenon that can negatively impact popular outdoor destinations, like the super bloom sites near Caitlin's home in California, where tourists flock in the spring to see colorful meadows of wildflowers.
The challenge that lies ahead is how to bring true intersectionality to the crossroads of tech and environmentalism, ensuring that a new generation of digital tools for sustainability are informed by BIPOC, LGBTQIA+ and other perspectives underrepresented in both fields. But with people like Caitlin stepping up, we can't wait to see what solutions are around the corner. We know Lovisa would be thrilled to find out, too.
Ready to start your journey in programming? In addition to the bigLOVISA scholarship, Turing offers BIPOC Scholarships and Inclusion Scholarships for students with Disabilities, First Generation, Low-Income, LGBTQIA+, Religious Beliefs and Veteran students as part of our mission to increase parity in computer programming! Want to learn more about how we're working to increase diversity and accessibility in tech? We have more information on our blog.