These Moms Turned to Turing to Build Better Lives Through Coding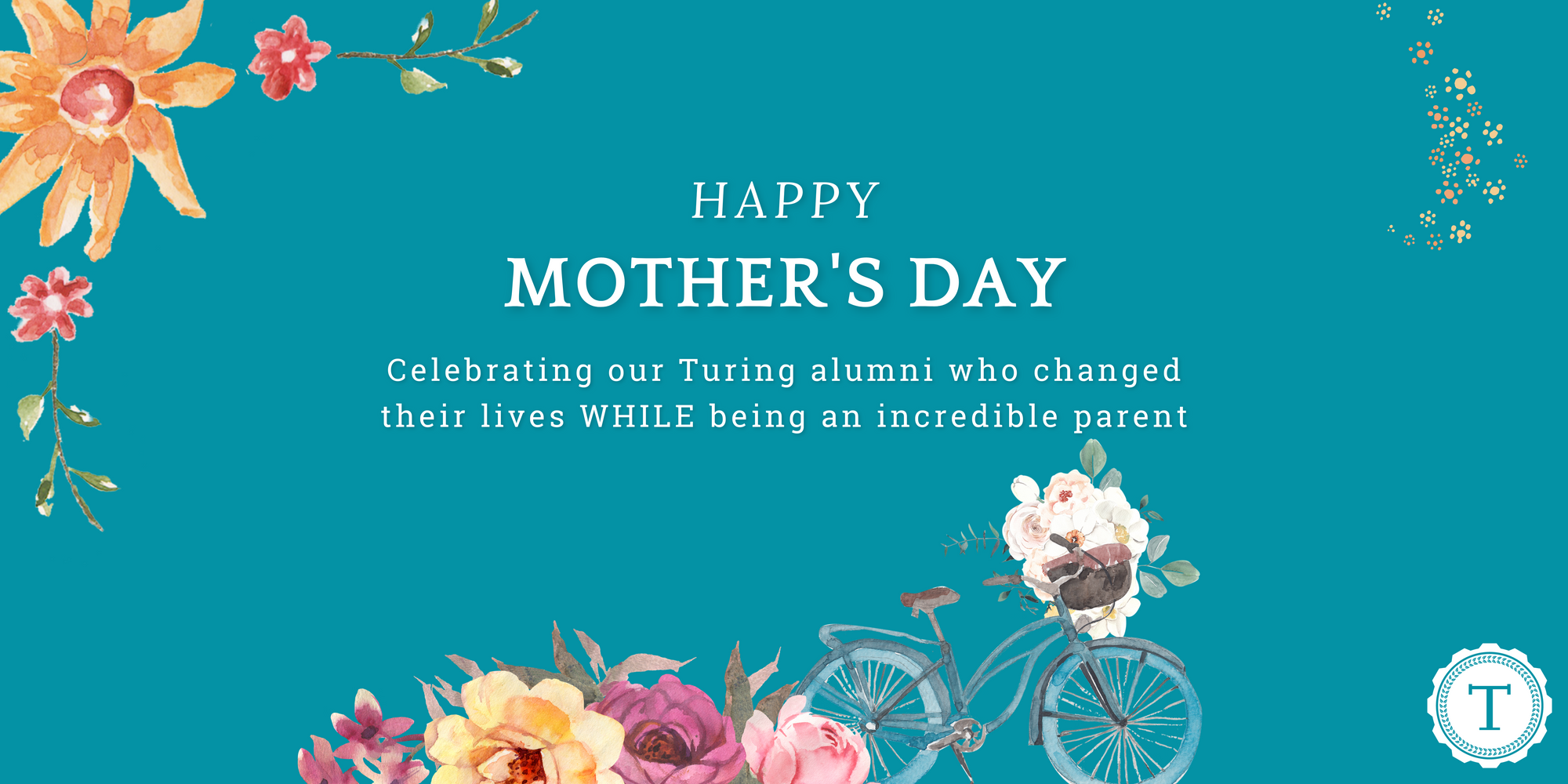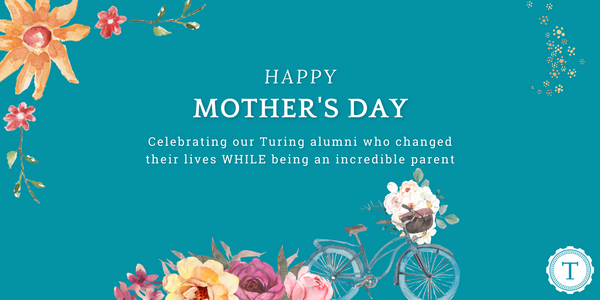 Let's be real—Turing is a challenging program. And like any other demanding endeavor, learning to code is even more challenging when you're also parenting. That hasn't stopped a number of fierce Turing grads, though, from making a career change while also holding it down on the mom front. As mother and author Glennon Doyle famously put it, "we can do hard things."

That's great to hear—but how exactly do you pull off those hard things? We caught up with a few Turing alumni to find out what it took. We're not surprised that these rock-star moms have a lot of encouragement and advice to offer on how others can swing the transition. Whether your kids are little or big, teething or taking on tee-ball, here's how to make the shift to being a mom in technology.

How Many Moms Work in Tech?

It's no secret that moms are a relative minority in tech. According to the U.S. Census Bureau, just 27% of STEM workers were women as of 2019. Of that percentage, an even smaller number are working parents. The Proceedings of the National Academy of Sciences (PNAS) found that a full 43% of women employed full-time in STEM step out of their roles after having their first child.

That doesn't necessarily reflect on the industries that employ people in STEM roles. After all, in tech as in any other industry, a not-insignificant number of workers step back from their careers to focus on birthing and raising children. The Bureau of Labor Statistics looked at the overall job market in 2022 and found that "67.9% percent of mothers with children under age 6 participated in the labor force compared with 76.7% of mothers whose youngest child was age 6 to 17."

Turing's community doesn't fit so neatly into this labor force hokey-pokey, however, in which women workers either have one foot in or one foot out of tech. That's because our Front End & Back End Programs are designed with career changers in mind—a demographic that includes both people moving from one profession to another, and those starting from scratch after a hiatus.

Working Mothers and Going Back to Work After Baby

If the later sounds a lot like parenting people, you'd be correct. Some moms at Turing kept working after having children, but realized they needed to find a career more compatible with the rigors of parenting. That was the experience of Alycia Canavan, who worked as a pediatric speech pathologist for over a decade before joining Turing's 2207 cohort.

"I was at a crossroads," said Alycia. "I could get my doctorate and maybe make a tiny bit more money for a lot more work and a lot more debt, or I could look at new options for careers."

She landed on software engineering after watching a friend who made a similar transition from a career in school psychology to coding a few years prior. Her friend found a much better work-life balance and greater job satisfaction. "It was the right move for her," said Alycia, "and it ended up being the right move for me as well."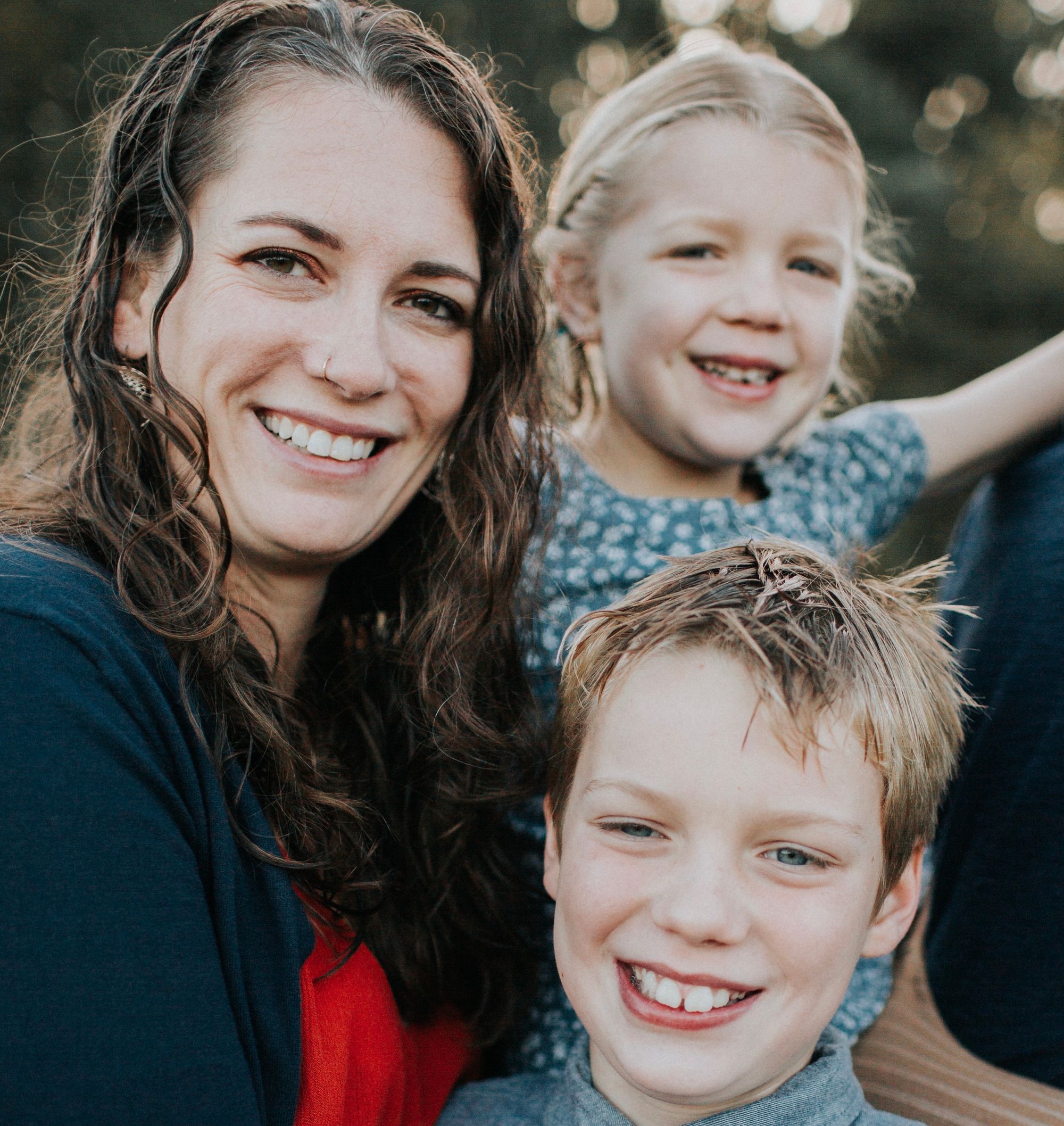 Indeed, many Turing students matriculate directly from their old professions into a front end or back end career, while some of the parents in our community see Turing as an opportunity to hit the reset button. For some of the 32% of women who left their jobs while their children were under 6 and the 23% with older children, programs like Turing are the first step to a post-baby career comeback.

Krista Stadler joined the Turing community after almost five years away from the workforce. With just one young child, being a stay-at-home mom felt manageable. But after her second child arrived, Krista realized she needed to make a change—even if going back to work before her children were school-age presented logistical challenges.

When Is The Best Time For A Mom To Go Back To School?

Indeed, many parents considering Turing might wonder what the best timing would be to take on a time-consuming and intensive program. Should you wait until your children are in school so that childcare is less of a pressing concern? Or should you dive into your education while your children are too young to remember a period of time when you were less available? The good news is that there is almost no wrong answer to these questions—only the answer that's right for your family.

"There's never a perfect time to start with little kids," said Krista of the transition. "Turing with little kids is really, really hard. But as much as I felt like I was missing out on time with them while I was attending, the payoff of having such a high-paying, flexible job has been completely worth it. I can really have a rewarding career and still spend a lot of time with my kids and provide them with so many more opportunities."

Remote Jobs and Finding Childcare for Working Parents

Many parents find tech jobs appealing because of the greater prevalence of perks like remote work that make it easier to juggle children's school or daycare schedules. Turing's remote learning format aligns with those needs, too. But regardless of whether parents are working or attending code school—or whether you start at Turing in line with the school calendar or over the summer—one significant piece of the puzzle is childcare.

"Turing never left me in tears, but not having child care did" said Nikky Rojas. Her biggest piece of advice to moms enrolling in Turing? "Make sure you have reliable child care set up, especially a backup plan to a backup plan to a backup plan."

That can be easier said than done, of course, depending on your available resources, and how your household is structured. "Like a lot of moms, I'm the household manager and that's always been the case regardless of how busy I am with work or school," said Alycia. "You can't really take time off from Turing and expect to make progress. I learned very quickly that when people offer to help, you should take them up on it."

Nikky relied on a combination of daycare and family members to help her juggle her Turing course load and her small children, then ages 4 and 2. Kristy was grateful to be in a position to hire an au pair to help with her sons, then 4 and 1-and-a-half. Alycia's children were 9 and 6, which meant they spent a good part of the day in school—and she leaned on family friends when she and her spouse weren't available. And Rachel Bock, whose sons were 10 and 6 when she enrolled, said her husband was a crucial source of support.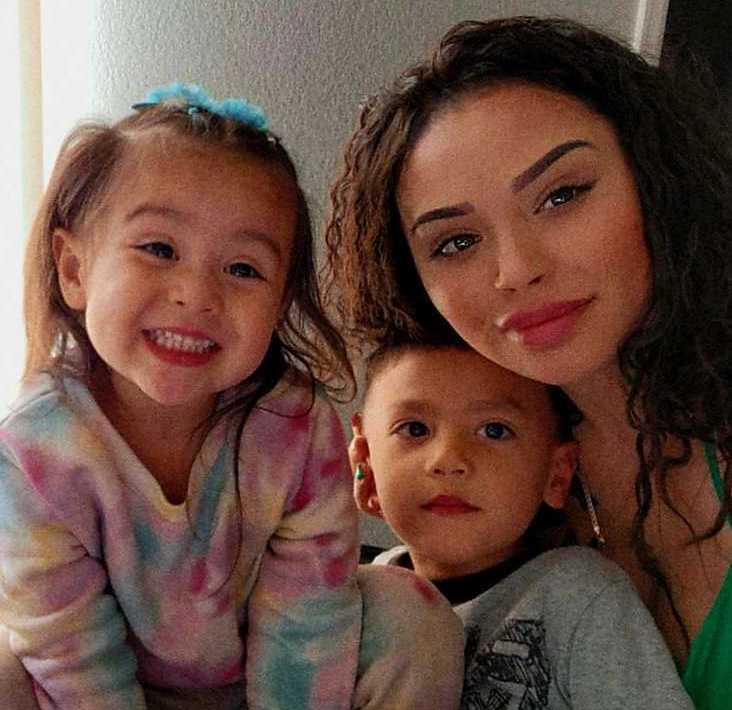 Leaning on Community Support

"The support system within Turing was so special, too. I had a rock in my mentor," said Rachel. And although many members of her cohort were younger and not yet parents, she felt supported by her classmates, too—a sentiment echoed by many of the Turing moms we spoke to.

Alycia recalled how she bonded with fellow parents in her cohort, as well as non-parents. "The students without kids were really understanding of what it meant to be a group member with children. They were all very kind and compassionate when I had to, say, feed my kids in the middle of a dedicated work block."

As for the payoff? With an $80,000 median salary for Turing graduates hired in Q1 of 2023, it's considerable. As for getting there, the Turing moms we spoke with agreed that the months of hard work were worth it. Rachel's kids were even excited that she was doing school, too. "I would remind them to do their homework," she recalled, "and they would ask if I had done mine."
Getting ready for your own job search in the tech sector? Sign up for a try coding class today. Check out these additional tips and tricks from a Turing alum.